SL customs seize 4 million cigarettes
Posted by Editor on September 17, 2014 - 11:55 am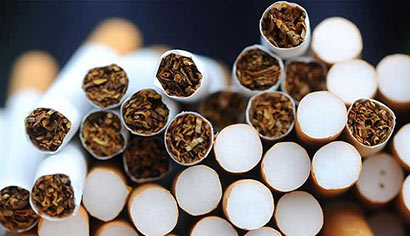 Four million illegally imported cigarettes were seized by the Revenue Task Force (RTF) of the Sri Lanka Customs, this morning.
The approximate street value of the cigarettes haul is over Rs. 100 million, it was reported.
The container carrying illegal cigarette said to contain of nine wooden packages of ' Industrial Chilling Machines' shipped from Hong Kong to two local consignees in Colombo in Mid-July, according to Customs Media Spokesperson, Leslie Gamini.
"It was revealed that bogus addresses were given. On the examination it was found 4,000,000 sticks of branded cigarettes, valued at over Rs. 100 millions," he added.
Investigations are being carried out by Director of Customs (Revenue Task Force) K.D. Nicholos, Deputy Director Siripala Edirimanne, Supdt. of Customs G.B.Gnanaraj, J.A.S. Jayakody, Harsha Fernando.
(Ada Derana)
Latest Headlines in Sri Lanka