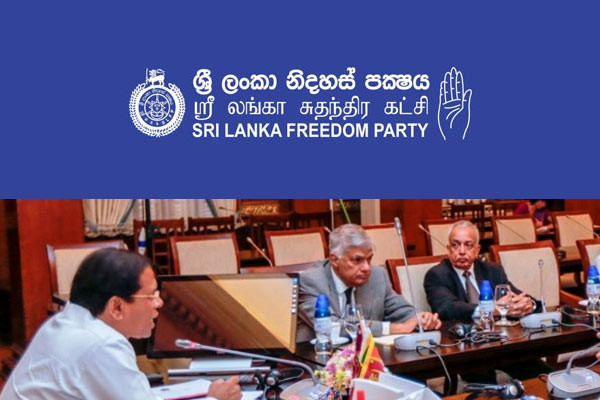 The Parliamentary Group of the Sri Lanka Freedom Party (SLFP) has unanimously decided to request Prime Minister Ranil Wickremesinghe to step down from his position, Minister Chandima Weerakkody said.
The decision was taken after the SLFP MPs met with President Maithripala Sirisena, short while ago, for crucial talks.
Speaking to reporters following the meeting, the minister said that the SLFP parliamentary group unanimously decided to request the UNP leader to resign as Prime Minister before the vote on the no-confidence motion which has been brought against him.
The debate in Parliament on the no-confidence motion against Prime Minister Ranil Wickremesinghe is set for April 4.
President Sirisena also held discussions with the Prime Minister and UNP Cabinet Ministers at the President's official residence this evening.
The Working Committee of the United National Party (UNP) last week unanimously agreed to vote en bloc to defeat the no-confidence motion which has been brought by the Joint Opposition.
(Source: Ada Derana)