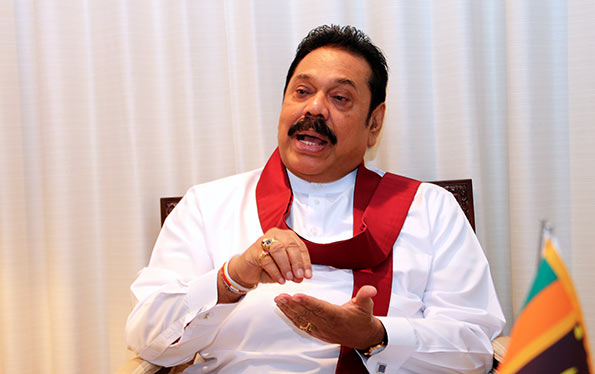 The Joint Opposition (JO) will set up a committee consisting of MPs to organise a series of protests against the new Inland Revenue Act, which took effect on Sunday, former President Mahinda Rajapaksa says.
Rajapaksa said the committee would be appointed once the no-confidence motion issue was over. He vowed to repeal that Act which, he said, was based on a foreign model.
The ex-President said the withholding tax on interest earned from fixed deposits and other savings had been increased from 2.5% to 5% and it would be a massive blow to a large number of Sri Lankans and especially retired people living on their savings.
"We have millions of pensioners dependent on interest income from their savings. They will be greatly affected. The government has done this at a time when we have to ensure that these people can fend for themselves instead of them becoming more dependent on their children," he said.
Rajapaksa said that when a person sells a property, considered an investment asset, a tax of 10% 'on the difference between sale value and market value' would be charged.
"The government ministers live like kings and the people have to bear the burden," Rajapaksa added.
(Source: The Island – By Norman Palihawadana)