SLPP and SLFP to contest general election under new alliance with Mahinda as leader
Posted by Editor on February 17, 2020 - 4:37 pm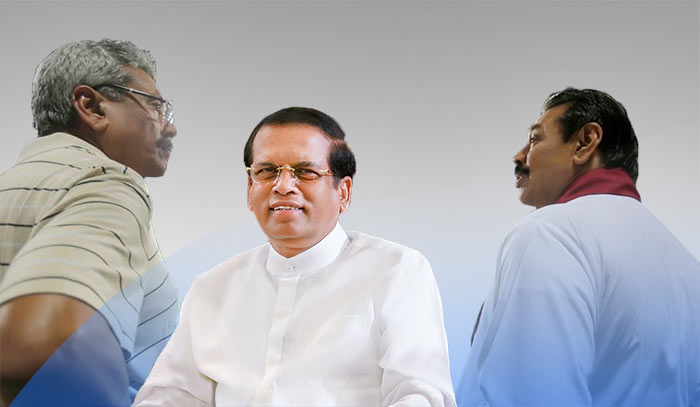 The Sri Lanka Podujana Peramuna (SLPP) and the Sri Lanka Freedom Party (SLFP) will contest the upcoming general election under the alliance – "Sri Lanka Nidahas Podujana Sandanaya".
SLPP General Secretary Attorney-at-Law Sagara Kariyawasam stated that the alliance will contest the election under the symbol of the 'flower bud' (Pohottuwa).
Prime Minister Mahinda Rajapaksa has been named as the Leader of the alliance while former President Maithripala Sirisena will serve as its Chairman.
Former Minister Basil Rajapaksa has been named as the General Secretary of the new alliance while minister Dinesh Gunawardena has been named as Deputy Chairman.
Minister Wimal Weerawansa and State Minister Dayasiri Jayasekara have been named as the National Organisers of the alliance with MP Udaya Gammanpila serving as Vice Secretary and Mahinda Amaraweera and Deputy Secretary.
Tissa Vitharana, Vasudeva Nanayakkara and D.E.W. Gunasekara have been named as Vice Chairmen of the alliance.
Speaking to reporters outside the Elections Secretariat in Colombo, Kariyawasam stated that they handed over the relevant documents to the Elections Commission today (17) in order to register the political alliance.
He said the alliance will be named 'Sri Lanka Nidahas Podujana Sandanaya' and confirmed that it will contest under the symbol of the 'flower bud', which is the symbol of the SLPP.
SLFP General Secretary Dayasiri Jayasekara stated that the alliance is formed by the SLPP, SLFP and 9 other political parties.
He said that SLPP will be the main constituent party of the alliance and that the SLFP signed as the second political party.
(Source: Ada Derana)
Latest Headlines in Sri Lanka