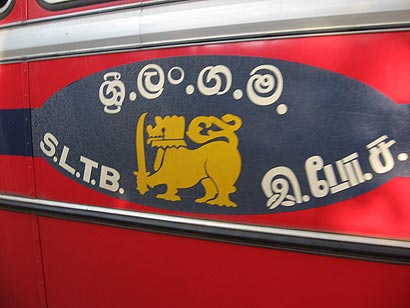 The Sri Lanka Transport Board (SLTB) generated a revenue of approximately Rs 120 million on Friday (2), as private bus operators across the country engaged in a strike action.
SLTB chairman Ramal Siriwardena said that the income recorded yesterday was a 66% increase from the state-owned enterprise's average daily income, which is around Rs 72 million.
The private bus strike was launched in protest against the government's decision to increase certain traffic fines to Rs 25,000.
Several incidents of SLTB buses being pelted with stones and tires being slashed were reported from various parts of the country during the trade union action.
Meanwhile the government has decided to provide a risk allowance to the SLTB employees who were on duty yesterday during the private bus strike.
At the same time, the SLTB says it will cover the medical expenses of employees who had sustained injuries, as a result of the attacks on buses, and that the government has decided to provide the necessary funds for this.
It has been reported that around 60 SLTB employees and passengers were injured yesterday and that some 128 SLTB buses had been damaged.
Minister of Transport Nimal Siripala de Silva has instructed the SLTB chairman to submit a report with a cost estimation for the damaged buses.
(Ada Derana)