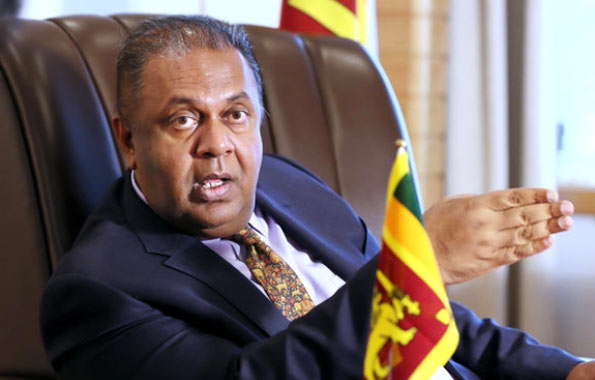 Finance and Media Minister Mangala Samarawweera yesterday alleged the major heroin dealers were key members of the civil society.
Addressing the media at his ministry, Samaraweera claimed that the narcotics menace couldn't be eradicated by executing those already behind bars after being found guilty by courts as major dealers were among civil society organisations.
The minister identified members of three organisations including two international groups as heroin dealers. Samaraweera said that those drug kingpins held key positions in those organisations.
Reiterating his strong opposition to President Maithripala Sirisena's decision to resume judicial executions, Samaraweera said that only the second level dealers were behind bars.
The minister said that he was aware of the civil society involvement in the narcotics trade. According to the ministers, some female members of these organisations were involved in the narcotics trade, he stressed.
(Source: The Island – By Shyam Nuwan Ganewatte)