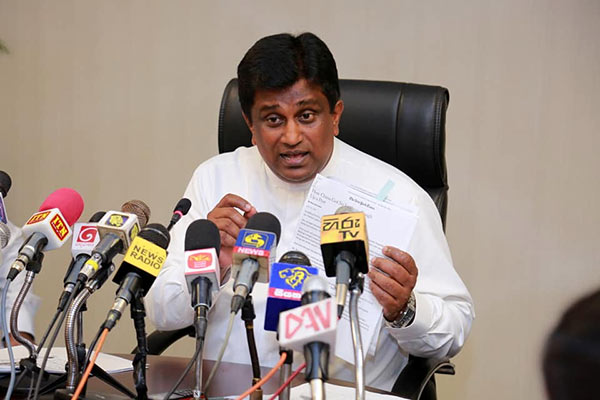 Carrying out the death sentence will not stop crimes, State Minister Ajith P. Perera told a media briefing yesterday and added that this is a reality he learned through his experience as a lawyer and a lecturer at the police training school.
"I have learned though my experience the crimes cannot be stopped by imposing the death sentence but we will support President Maithripala Sirisena in his decision to the impose death sentence on those who are charged with crimes pertaining to drugs," he said.
Referring to the statement made by Cardinal Malcolm Ranjith, who welcomed President's decision the state minister said one wonders whether the Catholic Church has changed its stance on the death sentence as it did not hold a favorable view on it earlier .
Meanwhile, he said number of thefts had come down to 3,366 in 2017 when compared with 3455 in 2016. He said the thefts reported between January 2018 and May, 2018 was 1260 and that one could anticipate that number of thefts would be reduced by the end of 2018 compared to the previous year.
"Solving rate for thefts had increased to 74 per cent in 2017 when compared with 70.2 per cent in the previous year. Solving rate of thefts within the first five months in 2018 has been 59.5 percent. The number of murders recorded in 2017 was 420 compared with 466 in 2016. Murders during the first five months have been 214 in 2018. Rate of solving of murders has been 92.8 percent in 2017 compared to 93 percent in 2016. Rate of Solving of murders during the first five months of 2018 has been 85 percent. It would be unfair for a person to accuse the police of being inefficient in dealing with crime when one looks at this data," the state minister said.
(Source: Daily Mirror – By Yohan Perera)