Sri Lanka 5-day rupee forwards end firmer on state bank dollar sales
Posted by Editor on April 16, 2016 - 8:32 am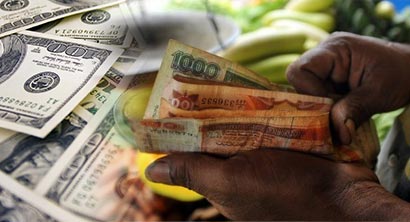 Sri Lankan five-day rupee forwards ended higher on Friday on dollar sales by a state bank, but lack of inflows due to a government-declared public holiday weighed on the currency, dealers said.
Dealers said trading was dull due to the Sinhala-Tamil new year holidays on Wednesday and Thursday. The government declared Friday as a public holiday.
The forwards, known as spot next and which acts as a proxy for the spot currency, ended at 145.20/40 per dollar as compared with Tuesday's close of 145.35/60.
"There were no remittances and exporter conversions as it is a public holiday today. However, the demand for dollars was there and a state bank sold (dollars) to select trades at 145.20," said a currency dealer requesting not to be named.
The spot rupee, which barely witnessed any trading since Jan. 27, was not actively traded on Friday as well.
The central bank has fixed the spot rupee's trading price at 143.90 through moral suasion, dealers said.
Arjuna Mahendran, governor, Central Bank of Sri Lanka, said on Tuesday the rupee has been gradually settling down, with less intervention by the banking regulator.
Dealers say an anticipated IMF loan, a tax hike, and less borrowing will help stabilise the currency.
Sri Lanka will stop excess government borrowing in a bid to get out of a debt trap and it hopes for cheaper loans after a deal with the IMF is finalised, Mahendran said on Tuesday.
(Reuters)
Latest Headlines in Sri Lanka