Sri Lanka among fastest developing economies in Asia: IMF
Posted by Editor on August 2, 2014 - 11:30 am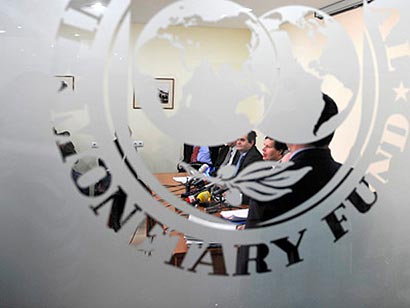 Sri Lanka's economic growth has been one of the fastest among Asia's developing economies in recent years, International Monetary Fund (IMF) said.
The IMF Executive Board releasing its report after the conclusion of Article IV consultations with Sri Lanka said the country's recent economic performance has been better than expected, particularly, given some headwinds from chronic market turbulence and climatic shocks.
The IMF Executive Board concluded the Article IV consultation and second Post-Program Monitoring discussion with Sri Lanka on July 23, 2014 and considered and endorsed the staff appraisal without a meeting.
Under IMF's Articles of Agreement, usually every year an IMF staff team visits the country to hold bilateral discussions with officials the country's economic developments and policies and upon return they prepare a report, which is the basis for discussion by the Executive Board.
According to the report released recently, Sri Lanka's short-term outlook appears broadly positive, as the country is well positioned to benefit from the global economic recovery, and particularly, stronger growth in advanced economies.
Real GDP growth is expected to remain robust at about 7 per cent in 2014, while inflation is likely to remain in the mid-single digits.
The government's target of further reducing the fiscal deficit to 5.2 per cent of GDP should allow for even more reduction of public debt, the IMF said. With a continued robust export performance, the current account deficit is expected to narrow further and allow for some additional accumulation of international reserves.
Sri Lanka's inflation has remained low, falling to 3.2 per cent year-on-year in May 2014 while fiscal consolidation has continued, with the overall fiscal deficit falling to 5.9 per cent of GDP in 2013.
The IMF Executive Board said monetary policy has been accommodative, but private credit growth has been slow. Given rising economic growth, the IMF observed that the fiscal stance for 2014 as appropriate, but raised concern about the composition of further consolidation.
The Board noted that the government's ability to curtail spending to meet fiscal objectives has enhanced but considering the investment needs the IMF was of the view that spending cuts may have reached their effective limit, and the government needs to increase revenues.
Particularly if Sri Lanka is to maintain current growth momentum and foster economic development and diversification, high and sustained levels of public spending on infrastructure and human capital will be essential, the IMF said. Tackling the issue of tax expenditures and broadening the tax base will be essential, it concluded.
Meanwhile, the Sri Lankan rupee traded steady on Friday in dull trade as exporter dollar sales offset mild importer demand amid sluggish imports, dealers said. The rupee was traded at 130.21/22 per dollar, unchanged from Thursday's close.
"State banks are buying dollars for importer demand, while there are inflows from both exporters and remittances," said a currency dealer on condition of anonymity.
Another dealer said the central bank has been buying dollars from the market, increasing rupee liquidity and sending yields on government securities lower amid lack of strong demand for private credit and imports. Reuters)
Latest Headlines in Sri Lanka