Sri Lanka and Haiti establish diplomatic ties
Posted by Editor on December 19, 2012 - 11:41 am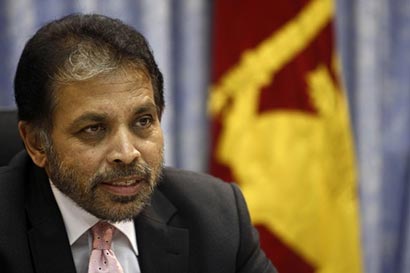 Sri Lanka and the Republic of Haiti established formal diplomatic relations on Friday (14).    Dr. Palitha Kohona, the Permanent Representative of Sri Lanka to the United Nations, signed the Memorandum of Understanding on behalf of Sri Lanka, while  Jean Wesley Cazeau, the Permanent Representative of the Republic of Haiti to the United Nations, signed on behalf of Haiti.
Dr. Kohona noted that Sri Lanka and Haiti have shared common goals as developing nations, internationally and at home, since joining the United Nations. Haiti was among one of the first nations to gain independence from its colonial rulers, the French, over 200 years ago. However, even with independence the Republic continued their fight against colonization, as they extended support to other nations in the region midst their 'independence' struggle.  Dr. Kohona also elaborated on the achievements of both countries as active members of the Non-aligned Movement, and at present, Sri Lanka is a major troop contributor to the United Nations Stabilization Mission in Haiti (MINUSTAH).
Cazeau spoke of the strength and accomplishment of the South-South Cooperation, and of Sri Lanka's positive role in assisting countries such as Haiti.  H.E. made his closing remarks, as he pointed out how the establishment of diplomatic ties between Sri Lanka and Haiti would enhance existing close relations and cooperation in the political, socio-economic and cultural fields for the mutual benefits of the two countries.
Both Permanent Representatives expressed their expectation that this Memorandum of Understanding will significantly contribute to the consolidation of bilateral relations, particularly, the promotion of commerce, trade, cultural relations, and people to people friendship between the two countries.  They also agreed to work alongside each other on international issues and crisis.
Latest Headlines in Sri Lanka