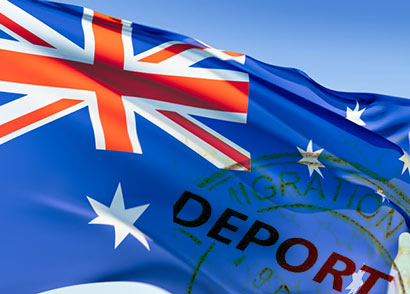 COLOMBO, Sri Lanka — Authorities in Sri Lanka on Saturday arrested 14 asylum seekers accused of hijacking a fishing boat and throwing its crew into the sea to die, police said.
The 12 men, a woman and a girl were deported by Australian authorities and were immediately arrested after arriving in Sri Lanka on Saturday, police spokesman Prishantha Jayakody said.
Two of the abandoned fishermen were rescued by other ships hours after their boat was hijacked last week. Three other crew members have not been found.
The asylum seekers sailed the fishing boat to Australian waters, where it was seized by authorities.
The Sri Lankan navy has arrested hundreds of people trying to migrate to Australia in boats over the past months. They are mostly ethnic Tamils who survived a quarter-century civil war between government troops and and the now-defeated separatist Tamil Tiger rebels.
Australia is struggling to stop a surge of would-be refugees from poor or war-torn countries including Afghanistan, Iran and Sri Lanka. Hundreds have died while attempting the voyage over the past year.
AP