Sri Lanka bans anti-garbage protests after dump disaster
Posted by Editor on April 23, 2017 - 9:15 am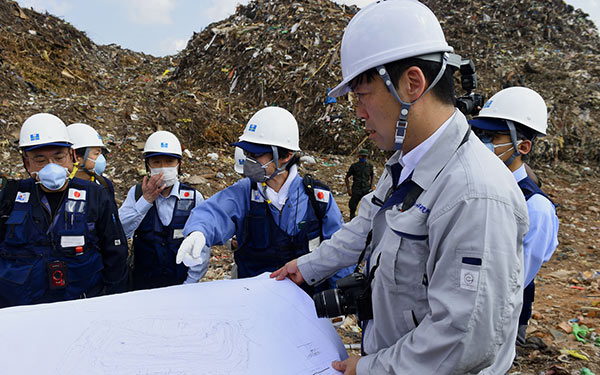 Sri Lanka has outlawed protests over Colombo´s garbage crisis following rallies over the city´s waste disposal after a landslide at a giant rubbish tip killed 32 people and destroyed 145 homes.
President Maithripala Sirisena announced that anyone preventing city authorities from disposing of garbage could be prosecuted and face an indefinite period in jail, his office said on Friday.
"Any person who by word or deed causes a disruption of garbage disposal will be guilty of an offence," the presidential order stated.
Armed with new powers, garbage collectors on Friday began clearing the trash that has been piling up on Colombo´s streets for a week since the city´s main tip — a 300-foot rubbish mountain — collapsed on homes.
Authorities were forced to dispose of garbage at alternative locations but that had triggered angry protests by residents who blocked trucks from dumping rubbish.
Sri Lanka has ended a grim search for survivors after the landslide, and was now clearing the site at Kolonnawa outside the capital.
A team of Japanese experts who flew in this week to advise Colombo on how to deal with the aftermath were seen surveying at the site on Friday.
"We hope to be able to give a report by Tuesday," said Mitsutake Numahata, a Japanese official heading the delegation
"We are looking at what to do with the dump itself and the threat to neighbouring areas."
Local authorities have already declared areas around the vast tip unsafe for housing.
Prime Minister Ranil Wickremesinghe promised survivors that permanent housing would be provided within a couple of months, and pledged to shift the dump elsewhere.
Parliament had earlier been warned that the towering mountain of trash posed a serious health hazard and that a long-term solution was needed to dispose of Colombo´s waste.
A night of heavy rain, followed by an outbreak of fire, destabilised the 23 million-tonne garbage heap at Kolonnawa, causing its collapse.
(The News)
Latest Headlines in Sri Lanka