CPC unions to strike over alleged Trinco deal with India
Posted by Editor on April 24, 2017 - 7:38 am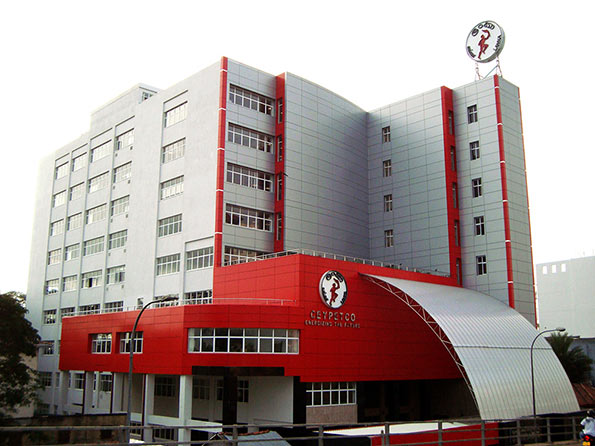 Several Ceylon Petroleum Corporation (CPC) trade unions were planning to launch an island-wide strike from midnight yesterday against an alleged decision by the government to sign an agreement with India regarding the oil tanks in Trincomalee.
Convener of Trade Union Alliance of the CPC Janaka Rajakaruna told the Daily News that a majority of CPC unions have agreed on the trade union action demanding the government to halt the alleged agreement with India.
Rajakaruna said the proposed agreement will benefit the IOC and will help the Indian Oil company to expand further in the island.
Rajakaruna also stated that the unions will also oppose the handing over of a part of the oil facility operations at the Hambantota port to a Chinese firm. Meanwhile, a senior official at the CPC said the union members have been invited to a meeting chaired by Minister Chandima Weerakkody today to discuss the issues raised by the unions.
He was of the opinion that the union members were not fully aware of the details or benefits which may come Sri Lanka's way by agreeing to develop Trincomalee jointly with India.
The CPC official said the minister and high ranking officials of the CPC will explain to union members the details of the proposed agreement and discuss other issues which concern them.
Minister Weerakkody recently said India and Sri Lanka have agreed in principle to jointly develop and operate the oil storage facility located in strategically important Trincomalee.
The minister said this will be a joint venture between the two countries with benefits to both parties. "Some are trying to interpret this venture as a sale of state assets. But this is completely false and misleading," he added.
This facility has been idling since 1966. It will now come to use through this joint venture and importantly, the Sri Lankan government will only give these oil tanks on lease, Minister Weerakkody said.
He also explained that the oil tank farm was a property of the United Kingdom until former Prime Minister S.W.R.D. Bandaranaike purchased them back. Speaking on the economic prospects of the joint venture, Minister Weerakkody explained that when the Ceylon Petroleum Corporation gets 10 oil tanks for exclusive use, Sri Lanka will have a guarantee of more oil stocks. "All this time, we had only a stock which is enough for 10 days," he said.
"Once the facility is jointly developed, we will be entitled to 50 percent of the joint venture company, which is involved in both storage and sale of oil," Minister Weerakkody pointed out.
"We will not only be able to sell oil stocks within the country but outside as well," Minister Weerakkody added.
(Source: Daily News)
Latest Headlines in Sri Lanka