Sri Lanka Central Bank sees economy rebounding in second half on flood reconstruction
Posted by Editor on July 18, 2017 - 7:59 am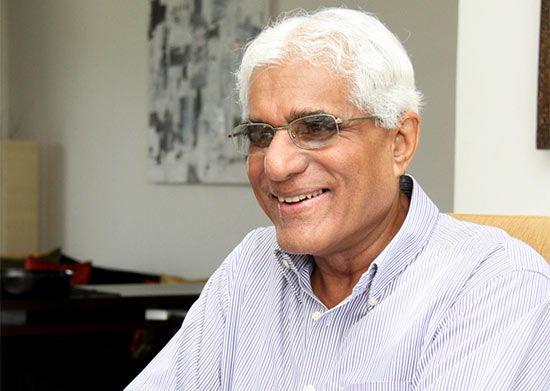 Sri Lanka's economy will rebound in coming months as the island nation begins to rebuild after devastating floods, and it could still expand by 4.5 to 5.0 percent for the full-year, central bank Governor Indrajith Coomaraswamy said on Monday.
The central bank had earlier estimated 2017 growth at 5 percent, higher than last year's 4.4 percent, before the floods and landslides in May that killed more than 200 people and hit the agricultural sector hard.
In contrast, some main agriculture areas have suffered from severe drought since early this year.
The central bank, however, has not revised down its official growth estimates yet.
"The reality is somewhere between 4.5-5.0 percent," Coomaraswamy told Reuters.
"There should be a rebound in the second half. Usually you have some reconstruction activities that come with rehabilitation activities after those kind of natural disasters."
Sri Lanka's economic growth slowed to 3.8 percent in the first quarter year-on-year from the previous quarter's 5.3 percent as drought dragged on.
Analysts also say activity has been blunted by tight monetary and fiscal policies as the government faced a debt and balance-of-payment crisis in 2016.
Colombo in June last year got $1.5 billion loan from the International Monetary Fund with the commitment of economic and fiscal reforms.
The central bank has tightened monetary policy four times since December 2015 due to higher imports and credit growth. The government raised taxes last year to boost the government revenue and achieve fiscal deficit target agreed with the IMF.
(Reuters)
Latest Headlines in Sri Lanka