Sri Lanka, China make significant progress in building Belt and Road Initiative: Chinese ambassador
Posted by Editor on April 9, 2018 - 8:58 pm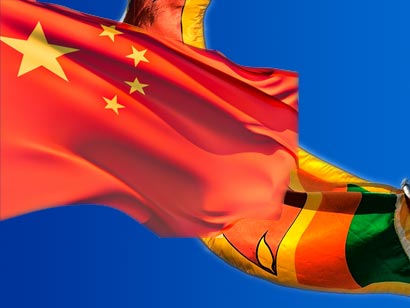 Sri Lanka and China in the past five years have made significant progress in jointly building the Belt and Road Initiative in the island country through which the country's economy has greatly benefited, said Chinese Ambassador to Sri Lanka.
Chinese Ambassador Cheng Xueyuan made the remarks in his article "Jointly Building the Belt And Road: A Golden Opportunity to the National Development of Sri Lanka", which was published on Sunday.
Cheng said Sri Lanka had been an important stop on the Maritime Silk Road ever since ancient times and more Sri Lankans were now realizing that the Belt and Road Initiative (BRI) was a golden opportunity for the development of the island's economy and the improvement of the local people's lives.
Under the initiative, Cheng said China and Sri Lanka had constructed many mega projects including the Lakvijaya Power Station which has been providing about 40 percent of the nation's electricity supply and ended the history of frequent power cuts in the country.
He also said the Colombo-Katunayake Expressway had brought great convenience to international travelers and contributed to the blooming of tourism, while the Colombo international container terminal emerged as one of the fastest growing container terminals in the world.
The ambassador added that projects such as the newly completed Moragahakanda dam project, which was the biggest reservoir in Sri Lanka, had brought great benefits to local agriculture and people, while in October this year, the first part of Matara-Kataragama railway extension project in southern Sri Lanka would be officially opened for the public.
Cheng said the Sino-Sri Lankan pragmatic cooperation had also created more than 100,000 jobs in the island country and trained tens of thousands of technical and management personnel.
"Sri Lanka is located at the center point of the main international waterway of the Indian Ocean, which brings the biggest advantage for its development," Cheng said.
"Colombo Port City together with Hambantota Port and Industrial Zone are like two powerful engines for Sri Lankan economy to take-off. With the continuous development of these mega-projects, Sino-Sri Lankan economic and trade cooperation is expected to start a new chapter," the ambassador added.
He further said over the past five years, more than 100 countries and international organizations had actively participated in the Belt and Road Initiative, among which more than 80 had signed cooperation agreements with China.
(Xinhua)
Latest Headlines in Sri Lanka