Sri Lanka, citing violence and dengue, cuts 2018 tourist arrivals target
Posted by Editor on May 2, 2018 - 7:04 am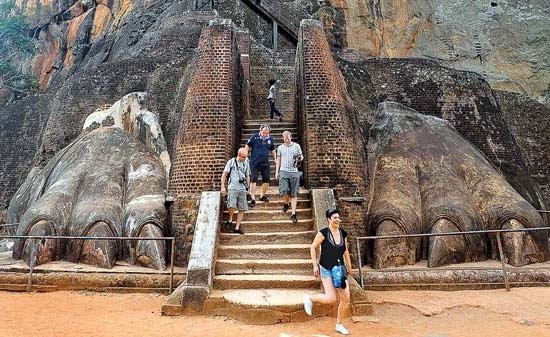 Anti-Muslim violence and an outbreak of dengue fever in Sri Lanka have led the government to slash its target for tourist arrivals this year after a record 2017.
Tourism Promotion Minister John Amaratunga said on Tuesday that 2.5 million arrivals were expected, down from an earlier estimate of 3 million, generating revenue of $4 billion.
He said a case of sexual assault against Dutch tourists in April in the town of Mirissa had also harmed the country's image abroad, though he could not quantify the impact of the incident in terms of visitor numbers.
In March, the government declared week-long a state of emergency in the central district of Kandy after rioting in which mosques and Muslim homes and businesses were destroyed.
Travel warnings for dengue are still in effect for Sri Lanka after an outbreak of the mosquito-borne virus killed more than 300 people there last year.
"When these things happen our targets get shifted… but we are working hard to attract more tourists," Amaratunga said.
Tourism accounts for nearly 5 percent of the $87 billion economy and is a key main foreign exchange earner, along with the garment and tea industries, and remittances from Sri Lankans working abroad.
Year on year, tourist arrivals rose 24.1 percent in March and by 17.1 percent in the first quarter, according to government data.
Arrivals hit a record high of 2.1 million in 2017, and revenue from tourism an all-time peak of $3.63 billion.
Mirissa is a tourist hotspot in southern Sri Lanka famous for whale watching.
(Reuters)
Latest Headlines in Sri Lanka