Dr. Lester James Peries' State funeral today
Posted by Editor on May 2, 2018 - 7:11 am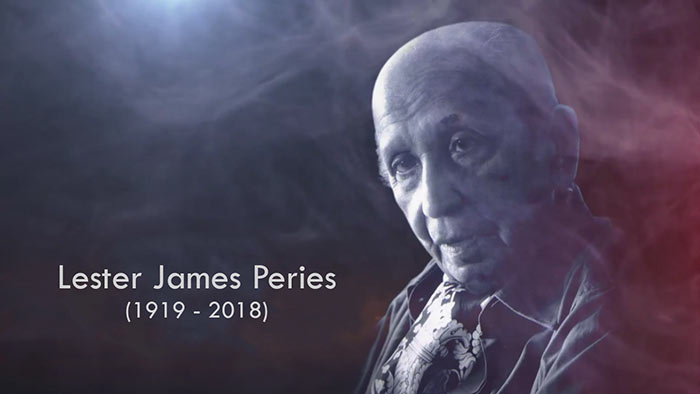 The funeral of world renowned film producer Dr. Lester James Peries will be held at 3 pm today at Independence Square with full State patronage.
The remains will be kept at Independence Square from 12 noon to 3 p.m. for the public to pay their last respects.
Internationally acclaimed cinematic genius Dr. Lester James Peries passed away on Sunday night, while receiving treatment at a private hospital in Colombo. He was 99.
Large crowds, including artistes and politicians are expected to participate in the funeral today.
Lester James Peiris was born to a reputed Roman Catholic family in Dehiwala on April 5, 1919.
He was eleven years old when he was gifted a 8 mm Kodasco projector by his father. He started writing to the blue pages of the Ceylon Daily News at the age of 17.
Rekhawa," his debut film production showed his extraordinary knowledge in the technique of film industry in December 1956 earned him a commendable reputation as the best production of Sri Lankan Cinema.
****
Day of National Mourning
The Government yesterday declared today, as a Day of National Mourning as a mark of respect to cinematic genius Dr. Lester James Peries, an official of the Presidential Media Division told the Daily News yesterday.
(Source: Daily News)
Latest Headlines in Sri Lanka