Sri Lanka donates 1000 kgs of tea for quake hit Haiti
Posted by Editor on January 23, 2010 - 3:45 am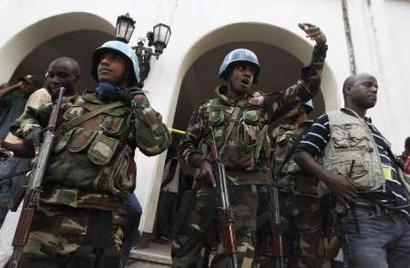 Colombo, Jan 22 (PTI) Sri Lanka today announced to donate 1000 kilogrammes of tea for the victims of the earthquake in Haiti that hit the Caribbean nation on January 12.
This donation is in addition to the financial pledge of USD 25,000 made by the Government soon after the news of the earthquake, an official release said.
Earlier President Mahinda Rajapaksa in his message of 15th January to the President of the Republic of Haiti, Rene Garcia Preval, had expressed his deep sadness upon learning of the devastation.
Sri Lanka has for sometime now contributing to the peace and stability of Haiti by deploying a contingent of almost 1000 personnel drawn from the Army, Navy, Air Force and the Police Service, the release said.
Sri Lankan contingent in Haiti is helping the authorities in clearing of debris, carrying out of rescue operations and the provision of medical assistance to the earthquake victims.
Latest Headlines in Sri Lanka