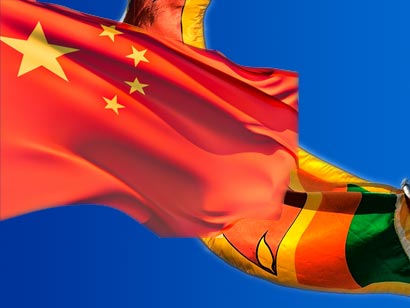 Sri Lanka wants a longer-time period to negotiate a free trade agreement with China as it is concerned about the economic impact of a rushed deal on their small country, the Sri Lankan ambassador said on Sunday.
There has been rising concern in the South Asian nation about Chinese investment, a key part of Beijing's Belt and Road initiative to create a modern-day Silk Road across Asia.
Hundreds of Sri Lankans clashed with police at the opening last year of a Chinese-invested industrial zone in the south, saying they would not be moved from their land. It was the first time opposition to Chinese investments in Sri Lanka had turned violent.
Speaking on the sidelines of an independence day reception at the Sri Lankan embassy in Beijing, ambassador Karunasena Kodituwakku said a free trade agreement with China could not be rushed.
(Reuters)