Sri Lanka insists it did not pull out of SAARC summit
Posted by Editor on October 8, 2016 - 8:45 am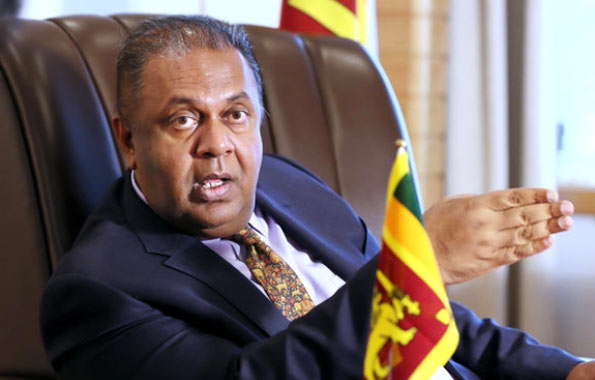 Sri Lanka did not pull out of the SAARC summit, the country only expressed regret that the prevailing environment in the region was not conducive to hold the event, Sri Lanka's Foreign Minister Mangala Samaraweera told the parliament on Friday.
His response comes in the wake of media reports interpreting Sri Lanka's statement as a decision to "pull out" of the summit or "boycott it."
Observing that the General Provisions of the Charter of the SAARC prescribes that "decisions at all levels shall be taken on the basis of unanimity," the Minister said: "The moment one country says that they are unable to attend a SAARC Summit, a Summit cannot be held. There was, therefore, no question of Sri Lanka pulling out of SAARC, or Sri Lanka saying that we will not attend the Summit as there was no Summit to attend."
Last week, Sri Lanka issued a statement after several countries informed Nepal — the current SAARC chair — of their decision to withdraw participation from the summit that was scheduled to be held in November, in Islamabad. Backing a call to postpone the summit, Sri Lanka made its position public, issuing a statement days after Bangladesh, Bhutan and Afghanistan expressed their decision to stay away from the regional meet.
Regional cooperation
Emphasising the need for regional cooperation, the Minister said he hoped this would be the moment that all the leaders in the region resolve to forget past failures, break with the past, and work together for the greater good of the people.
Mr. Samaraweera's response comes days after Sri Lankan Prime Minister Ranil Wickremesinghe, who was in New Delhi, urged the SAARC countries to act together and fight terrorism.
(Source: The Hindu)
Latest Headlines in Sri Lanka