Sri Lanka jump over India in ICC ODI ratings
Posted by Editor on November 10, 2010 - 12:03 pm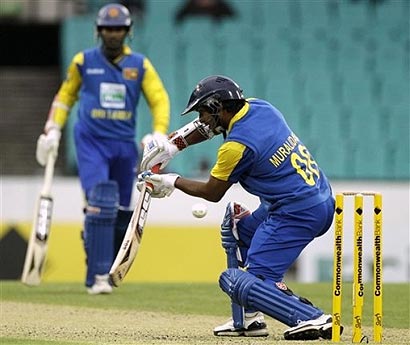 Sri Lanka have now been ranked the number two team in the ODI rankings after they win over Australia in Australia. They overcame India in the rankings after their 2-1 win over Australia.
This was the first time that Sri Lanka had won a series in Australia. And given that the Aussies were ranked number one and beaten at home allowed Sri Lanka a good number of points.
For India to get back to the number two spot, they will need to win 5-0 against New Zealand. A 4-1 results will leave them fraction of a point less than Sri Lanka. On the other hand, Sri Lanka will also have a good chance to add to their tally as they face West Indies at home.
South Africa's series over Pakistan means that they now have 115 points and are placed fourth. England is at the number five position.
Source: Examiner
Latest Headlines in Sri Lanka