Sri Lanka minister warns Tamil Tiger rebels could regroup
Posted by Editor on March 31, 2015 - 9:01 am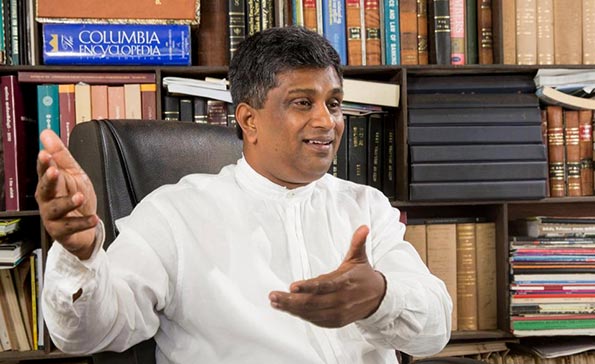 Sri Lanka's new government warned Monday that defeated Tamil Tiger rebels could regroup and orchestrate another conflict, six years after their defeat in the island's separatist war.
Deputy foreign minister Ajith Perera made the comments after members of his government pushed for the European Union to again blacklist the separatist Liberation Tigers of Tamil Eelam (LTTE).
Perera said members of the LTTE had millions of dollars in foreign assets that could be used to fund another guerrilla war at home.
"Their front organisations operate businesses abroad, they run petrol stations, supermarkets and have shipping companies," the minister told reporters in Colombo.
"Even though they have been defeated on the ground, there is a real danger of their trying to regroup."
Perera said the EU last week placed the LTTE back on its terror list following a request last year by Sri Lanka's now prime minister — after a European court last October ordered the LTTE's removal from the blacklist.
"The European Union took the action following a request from our Prime Minister (Ranil Wickremesinghe) in November (when he was the leader of the opposition)," Perera said.
President Maithripala Sirisena, elected in January, has taken steps towards reconciliation with ethnic minority Tamils following the decades-long war that ended in 2009.
His government has pledged to investigate war crimes allegedly committed during the conflict in sharp contrast to former strongman Mahinda Rajapakse who insisted no civilians were killed by his troops.
Sri Lanka has previously said that the LTTE extorted money from Sri Lankans abroad to finance their campaign for an independent homeland in the island's northeast.
Sri Lankan forces crushed the Tigers' leadership in the 2009 military campaign, sparking allegations that up to 40,000 Tamil civilians were killed.
During the height of their power, the LTTE controlled over a third of Sri Lankan territory and was feared for their trademark suicide bombings.
Neighbouring India banned the LTTE after holding them responsible for the May 1991 assassination of former prime minister Rajiv Gandhi. The US outlawed them in 1997.
(AFP)
Latest Headlines in Sri Lanka