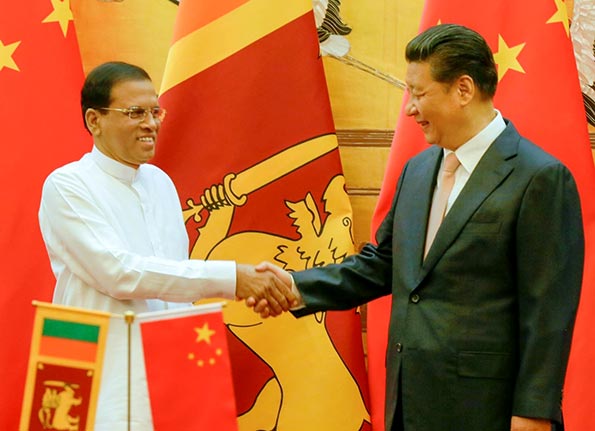 Sri Lanka has yet to resolve a dispute with China over a $1.4 billion development in Colombo despite a state visit to Beijing last week, a minister said Monday.
New Sri Lankan President Maithripala Sirisena suspended the Chinese-backed construction of a "port city" in the capital following allegations that environmental clearances had not been obtained.
Some reports had indicated the project would go ahead following Sirisena's three-day visit to Beijing last week.
But Deputy Foreign Minister Ajith Perera said the president had not discussed the project with his Chinese counterpart Xi Jinping.
"We have given them (Chinese companies) time to produce the environmental approvals, but they have not done that yet," the minister told reporters in Colombo.
Sirisena made India his first foreign destination after winning elections in January, seeking to rebuild ties with Delhi damaged by tensions over Beijing's influence on the island under his predecessor.
India is understood to be uneasy about China getting a foothold just outside the port of Colombo, which handles a considerable amount of Indian cargo.
If it goes ahead, the planned development would include a marina and a Formula One track — all just 250 kilometres (150 miles) from India's coast.
(AFP)