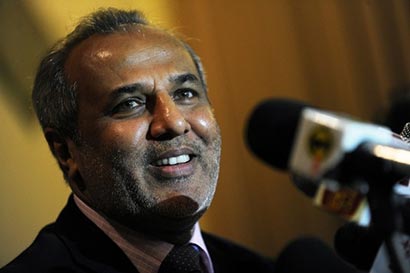 Sri Lanka Muslim Congress (SLMC) has decided to support Opposition Common Candidate Maithripala Sirisena at the forthcoming Presidential Election, Justice Minister Rauff Hakeem announced.
The final decision of the SLMC, Sri Lanka's main Muslim political party, was reached at the party's Supreme Council meeting last evening following weeks of speculation.
A majority of the party reportedly favored the decision to support Sirisena while some members were of the view that they should stay in the government.
Speaking at a press conference in Colombo, SLMC Leader Hakeem said that he resigned from the ministerial portfolio as well. "I have already sent the resignation letter to President Mahinda Rajapaksa," he told media.