Sri Lanka: New Prime Minister Puts Rights at Grave Risk
Posted by Editor on October 28, 2018 - 9:28 am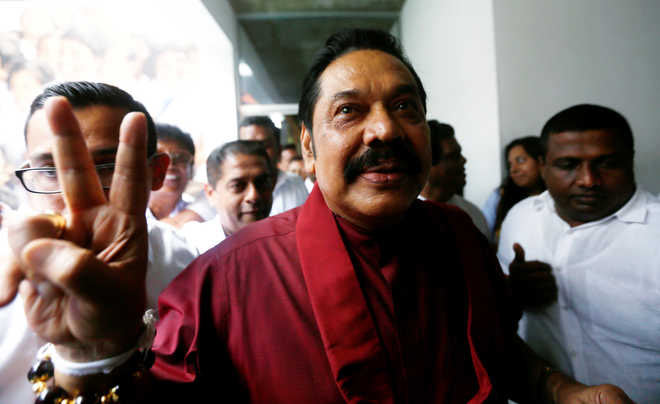 Sri Lankan President Maithripala Sirisena's decision on October 26, 2018, to appoint former President Mahinda Rajapaksa as prime minister has raised fears about a return to past abusive practices in the country, Human Rights Watch said today. The sudden announcement to sack Prime Minister Ranil Wickremasinghe, which he contends violates parliamentary processes and the constitution, was made without informing parliament or the cabinet.
"Rajapaksa's return to high office without any justice for past crimes raises chilling concerns for human rights in Sri Lanka," said Brad Adams, Asia director. "The current government's failure to bring justice to victims of war crimes under the Rajapaksa government reopens the door for past abusers to return to their terrible practices."
Rajapaksa's administration was implicated in egregious violations during the final stages of Sri Lanka's brutal civil war and in suppression of freedoms of the media, expression, and association. Military forces under Rajapaksa's authority indiscriminately attacked civilians and summarily executed prisoners during the final months of fighting against the Liberation Tigers of Tamil Eelam (LTTE). People with suspected links to the LTTE were subject to arbitrary arrest, torture and sexual violence, extrajudicial killings, and enforced disappearances. Journalists and activists critical of the Rajapaksa government faced harassment, arrest, and even physical attack.
Following presidential elections on January 8, 2015, in which he defeated Rajapaksa, President Sirisena announced a 100-day program of reforms, a return to the rule of law, and overall good governance. For the most part, the broadly repressive policies and practices of the Rajapaksa government were lifted.
In stark contrast with the Rajapaksa government, the Sirisena government engaged openly with the international community and domestic civil society groups. At the United Nations Human Rights Council in October 2015, the government supported a consensus resolution that included four transitional justice mechanisms for truth and accountability. The resolution facilitated international involvement in the prosecution of those responsible for serious abuses during the civil war. While an Office on Missing Persons was created to provide answers for those searching for loved ones, the other commitments, particularly regarding accountability, have languished.
Under the 19th amendment to Sri Lanka's constitution, the president may only appoint a new prime minister under certain conditions, including the death of the prime minister, resignation in writing, or a vote of no confidence in parliament against the government for a listed set of reasons.
Since Rajapaksa was sworn in as prime minister, there have been reports that his supporters took over the state media, which had become very independent under the Sirisena government. State television does not appear to have broadcast Wickremasinghe's objections to Rajapaksa's appointment. Mangala Samaraweera, a senior member of Wickremasinghe's party and minister of finance and media, described the political developments as "an anti-democratic coup."
"The media outlets, rights organizations, and victims' groups who had been vocal and free from government threats now fear a return to anxiety and fear," Adams said. "It is critical that governments that helped Sri Lanka's return to a much more rights-respecting government act to ensure those gains are not lost."
(HRW)
Latest Headlines in Sri Lanka