Sri Lanka PM slams media for backing Mahinda Rajapaksa
Posted by Editor on July 24, 2016 - 7:15 am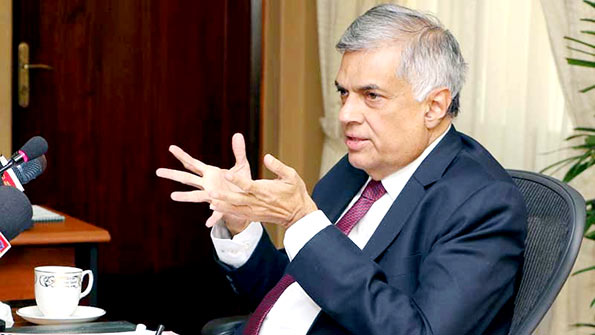 Sri Lanka Prime Minister Ranil Wickremesinghe on Saturday accused the country's print media of backing the former President Mahinda Rajapaksa with a view to see him back in power.
Addressing his United National Party (UNP) members in the central district of Kandy, Wickremesinghe said he would name the media personnel who had benefited during the Rajapaksa presidency and who are now bidding for his return.
He named the Daily Mirror, the English daily, and Financial Times daily, for allegedly favouring Rajapaksa.
He said the Daily Mirror had called for the removal of Mangala Samaraweera, the foreign minister and the Financial Times was trying to undermine the government's economic management.
"I have no issues of media becoming critical of the government, do it as you please but do not try to call for the return of rogues," Wickremesinghe said.
"If they are trying to topple this government and bring him (Rajapaksas) back, we are ready for it," he said.
Referring to the Rajapaksa group's opposition protest march from Kandy starting next week, Wickremesinghe said, "Let them walk, we are ready, we too can bring people to the streets".
Rajapaksa ruled Sri Lanka from 2005 to January 2015.
(PTI)
Latest Headlines in Sri Lanka