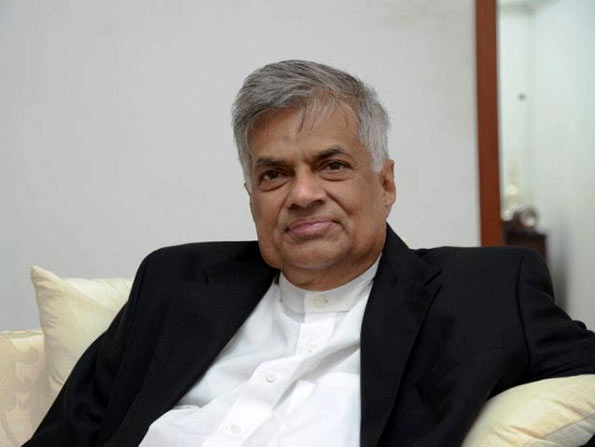 Sri Lanka's prime minister on Friday promised greater political power to the island's Tamil minority under a new constitution aimed at preventing a return to ethnic war and healing the wounds of the past.
Speaking in the Tamil heartland of Jaffna, Ranil Wickremesinghe marked the Hindu festival of Pongal with a pledge to devolve power and demilitarise a former war zone — two of the minority's key demands.
"We are ready to devolve power (to minority Tamils) and protect democracy," Wickremesinghe said in a nationally televised ceremony.
The premier also promised to "take action" against both state forces and Tamil rebels accused of war crimes in the final stages of the island's 37-year-old separatist war, in line with pledges to the UN Human Rights Council last year.
"Who has violated (humanitarian law), it could the security forces or the LTTE (Liberation Tigers of Tamil Eelam)," he said. "We will take action accordingly."
Sri Lanka's year-old government has begun drafting a new constitution aimed at resolving the drawn-out ethnic conflict which ended in 2009 and claimed 100,000 lives, the premier said.
The issue has been fraught, however, with hardline members of the Sinhalese majority opposing a federal system that would ensure more political power for minority Tamils.
Some minorities fear a "unitary" constitution would see them lose out while moderate Tamils who want to remain in a single union have pressed for greater power in areas where they are in the majority.
"The Constitutional Assembly will discuss with all, including (Tamil-dominated) provincial councils to have a new constitution," Wickremesinghe said. "We will do that in a transparent manner."
The prime minister also promised Friday to do more to help families of victims resolve the issue of dozens of Tamils who have been imprisoned for years without charge.
Other measures announced include recruiting hundreds of Tamils to the police and military to reduce the mistrust between Jaffna residents and the security establishment, and further support for families of war victims.
"There are lists of missing people and I am afraid most of them may not be among the living," Wickremesinghe said.
President Maithripala Sirisena, who was elected in January last year partly on the back of Tamil votes, was due to travel to Jaffna Friday, but was unable to make it due to "unavoidable" reasons, his office said.
The regime of former president Mahinda Rajapakse faced repeated UN censure over his failure to investigate allegations that at least 40,000 Tamil civilians were killed by troops under his command while crushing the rebels in 2009.
(AFP)