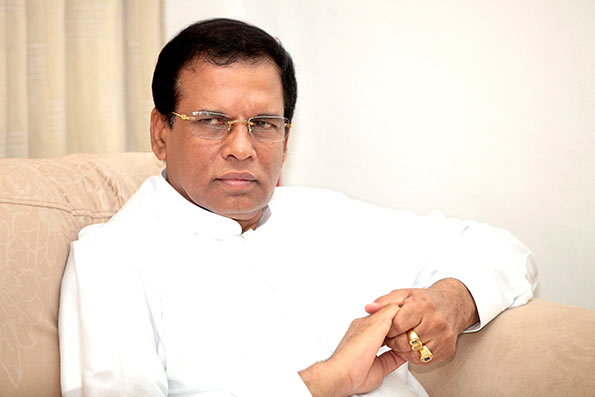 Thai Pongal is a festive occasion that signifies the everlasting relationship between human beings and nature, President Maithripala Sirisena said in a Thai Pongal message.
The message said: "This festival is celebrated in grandiose manner because it signifies the people's gratitude to the mother earth that natures them.
"It is an occasion to display devotion to the most powerful element in nature – the sun.
"Since the time of human evolution to date, the agricultural farming community has been celebrating festive occasions such as this in spirit of unity, mutual respect and observing common social values. Celebration of such festivals related to nature made a tremendous contribution to make this world a better place to live in.
"Our responsibility in the present should be to carry forward the historical heritage that treats the nature sacredly and supports the social cohesion and co-existence as well as social progress.
"The national identity and unblemished cultural heritage are well reflected in festivals such as Thai Pongal.
"The greatness of the festival is that though this is celebrated for thousands of years, it has not undergone any distortion or transformation and continues in its pristine form.
"As this festival is close to the hearts of our fellow people, just like a boiling milk pot that overflows on this day, let the love of humans towards each other pour out and may the illuminated lamps lighten up to dispel darkness and lead the way to genuine co-existence."
(Source: Daily News)