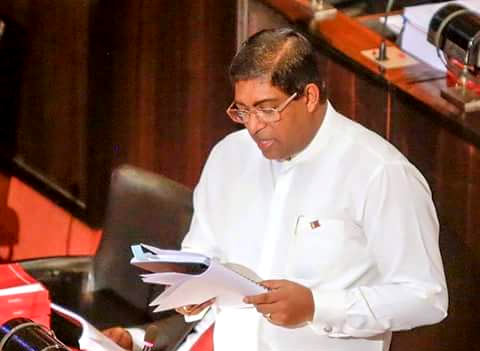 Sri Lanka has done a budget for 2016 without being controlled by the International Monetary Fund, which could also help the country if it wished, Finance Minister Ravi Karunanayake said.
"We did it, because we must be able to correct ourselves without anyone telling us what to do," Karunanayake told a forum organized by HSBC bank in Colombo.
"And we can go to them and say we have done what is good for us."
The budget contained several new taxes to get more money to pay hiked salaries and pensions to state workers which had become the biggest burden on the ordinary people.
Karunanayake also cut income taxes to 15 percent in a bold gamble to boost compliance and get more direct taxes.
Though the budget contained several state interventions that will generate negative fallouts it also contained several significant freedoms to the people, which may boost activity and markets by giving leeway for the community to act.
Central Bank Governor Arjuna Mahendran said Sri Lanka did not need an IMF loan but it would be useful have them on the side because a lot more donor money will then flow in.
He said Sri Lanka had not received significant amounts of money from World Bank, Japan and 'several other donors' which were waiting to come to Sri Lanka.
The IMF was created with the collapsed post World War II, Bretton Woods soft-pegged dollar system to help countries that kept interest rates low printed money and ran into balance of payments trouble.
Before the IMF central banks were pegged to a single domestic anchor, gold and many other countries were hard pegged to currencies like Sterling through currency boards where discretionary interest rate manipulation and therefore currency collapses like in Sri Lanka now was not possible.
(Source: Economy Next)