How will the 2016 Budget Impact Sri Lanka's Real Estate Sector?
Posted by Editor on November 25, 2015 - 9:01 am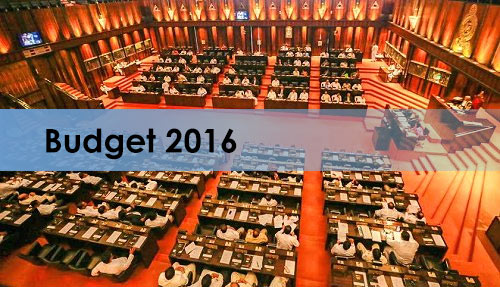 Last week, Sri Lanka's Finance Minister announced plans to remove the 15 percent land leasing tax for foreign investors, and reduce the approval period for foreign direct investment requests. The foreigner-friendly budget for 2016 is expected to have great impact on the country's real estate market.
The removal of land lease tax for foreigners is forecast to increase the number of international investment into Sri Lanka's real estate sector. While previous laws banned foreigners from owning property and stated real estate leased to non-nationals was subject to 100 percent tax, the new government is proposing the removal of this lease tax for non-nationals.
International investors are already turning their attention to Sri Lanka's booming residential and commercial real estate sector. As a result of rapid urbanization, Colombo is no longer the sole attraction, with businesses looking to set up in cities such as Kandy – soon to become the country's first smart city. The removal of land lease tax is expected to encourage more non-nationals to invest with ease in the growth and development of Sri Lanka's smaller cities.
The government is considering easing the tax structure within the construction sector, by removing import duties for machinery such as cranes and concrete mixers. Combined with the revision of taxes on building materials, this is expected to reduce the cost of construction; as a result, this will lower the final sale price for real estate developments.
As property prices in central Colombo are much higher than in the suburbs or Sri Lanka's second-tier cities, the reduction in construction cost takes a step toward increasing the number of affordable properties within city limits. The planned budget for 2016 awards more people from the middle income bracket the opportunity to afford real estate within Colombo. However, due to commercialization, many are already migrating to second-tier cities.
Hugh van der Kolff, Managing Director of online property portal Lamudi Sri Lanka analysing the impact the Budget 2016 will have on Sri Lanka's real estate sector said. "The budget opens up a number of opportunities for Sri Lanka's already-growing real estate sector. Not only does it encourage foreign investment, it is a positive step forward in the development of Sri Lanka's infrastructure. The budget encourages the creation of Sri Lanka's first Real Estate Investment Trust, as an alternative means of investing in the sector; industry experts predict this will attract investments of all sizes from both local and international investors."
Furthermore, Karunanayake's decision to reduce levies on hotels and the travel industry is also expected to impact the real estate market. "The focus on growing Sri Lanka's tourism market will greatly affect the commercial and short-term residential real estate markets. The industry will need to react to increased demand for both affordable and luxury accommodation for visitors, as well as the increase in retail spaces, restaurants, and mixed-use complexes, to meet tourists' needs," concluded van der Kolff.
(Government News Portal)
Latest Headlines in Sri Lanka