Sri Lanka President says everyone must work together to build a country free from bankruptcy
Posted by Editor on May 22, 2023 - 9:05 am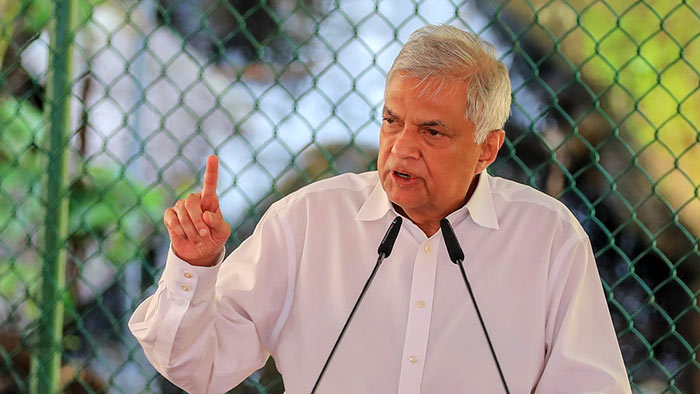 Sri Lanka President Ranil Wickremesinghe called on every Sri Lankan to contribute to creating a glorious and prosperous country free of bankruptcy.
He emphasised this yesterday (May 21) commissioning the Kegalle, Aranayaka 'Asupini Ella Water Scheme', the largest water project in the Sabaragamuwa Province.
This water scheme was implemented under the financial allocation of Rs.3,847 million from the Government of Sri Lanka and the loan support of Rs.18,650 million from the Government of the Netherlands, providing solutions to the drinking water problem in 135 Grama Seva Divisions belonging to Aranayaka, Mawanella and Rambukkana Divisional secretariats in the Kegalle District.
Construction work of the water scheme commenced in 2018 and the work was done under the supervision of the National Water Supply and Drainage Board under the guidance of the Ministry of Water Supply and Estate Infrastructure Development.
A water treatment plant with a capacity of 21,000 cubic meters per day, service service reservoirs, a transmission pipe system of 37 km and a distribution pipe system of 120 km have been constructed under this scheme.
Under this project, around 169,000 people covering 52,300 families will have clean and safe drinking water facilities, under which 25,200 new water connections will be provided and 27,100 existing water connections will be improved.
President Ranil Wickremesinghe said:
In 2018, I came to lay the foundation stone of this water scheme as the Prime Minister. Today, as the President, I consider it a great privilege to come to declare open that water scheme. At that time I came to lay the foundation stone for this water scheme on the request of Minister Kabir Hashim. I am happy to be able to finish this project.
The programme started by Minister Kabir Hashim has been carried forward by the next Government and has been completed during the tenure of Minister Jeevan Thondaman.The drinking water requirement of about 200,000 people will be fulfilled by this water scheme which will be started today. I express my thanks to all the employees who have contributed for this water scheme.
In the past, after Sri Lanka was declared a bankrupt country, no investors came to the country. Former investors left the country. In such an environment, foreign investors are not interested in providing aid to Sri Lanka. In such a situation, I have taken charge of the country and gone to the IMF to bring the country's economy to a stable state. Because whether they are Sinhalese or Tamil, people do not wish to live as beggars. They wish to live with dignity.
The IMF had imposed tough conditions on us. But we had no other options. Similar conditions were presented earlier in the negotiations with the IMF. There, one previous Government withdrew from transactions with the IMF. But we have gone to the IMF and are taking the programme forward with proper management.
By the coming month of September, it is possible to successfully complete the debt restructuring programme and bring the economy to a stable level. We have submitted the agreement with the IMF to the Parliament and passed it.
Today, members of the SLPP have expressed their will and given the necessary support to the economic policy of the United National Party. That support is very important if this country is to recover from the economic crisis. We should all work together and work hard to build a prosperous country out of bankruptcy.
Minister of Water Supply and Estate Infrastructure Development Jeevan Thondaman:
I would like to thank you all for coming here. And I am grateful to the Dutch Government and also the Turkish Government for seeing this through. I am thankful to the contractors who had actually stayed on just like a few of the contractors of the Water Board and completed this project. So I am grateful to them for that. And moreover, I would like to reiterate the Water Board's commitment on keeping up with SDG 6, where we would want to provide clean and safe sanitation for everyone.
I would also like to say that MP Kabir Hashim was instrumental in setting up this project and we're glad he's here. But I would also like to remind him that the President who is on this side is the one who has created the atmosphere to build all of these projects. We have taken the country out of bankruptcy and we have taken this country to a situation where abandoned projects are being restarted.
Bonnie Horbach Ambassador of the Netherlands to Sri Lanka: This project came about by pure sense of co-creation and cooperation and between Sri Lankan expertise, Dutch expertise and Turkish expertise.
And it was the Sri Lankan knowledge of the locals' situation and the local possibilities that allowed Ballast Nedam to put their engineering qualities in and build this amazing project, which will allow a large number of people to get uninterrupted water supply. A project that costs 81 million Euros. This project was very much also about sharing knowledge and allowing others to benefit from the project as well.
And I think co-creation is all about allowing access to equal opportunities. And that is what I think the President is doing at the moment with the reform programme, allowing equal opportunities for businesses to come and invest, co-create opportunities to get to co-create solutions for problems that arise in this country. And I'm very proud to see Dutch companies and Dutch investors coming in and to work together with Sri Lankan companies; Sri Lankan expertise and to watch a better future and knowledge exchange and allowing the Sri Lankan people to benefit and prosper and in return.
State Minister Ranjith Siyambalapitiya, MPs Kabir Hashim, Rajika Wickramasinghe, Sujith Sanjaya Perera, Udayakantha Gunathilaka and The Ambassador of Turkey to Sri Lanka, Demet Sekercioglu were also present.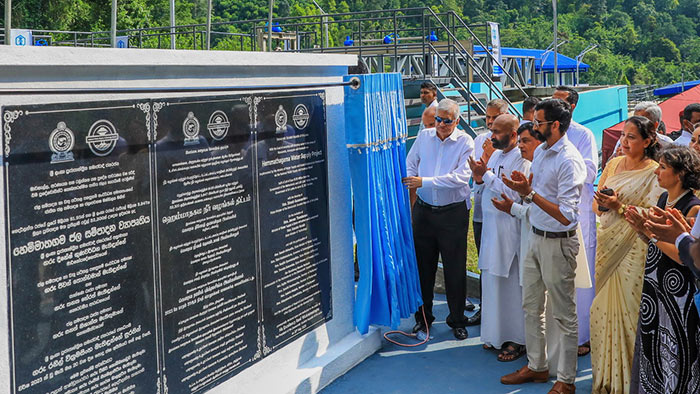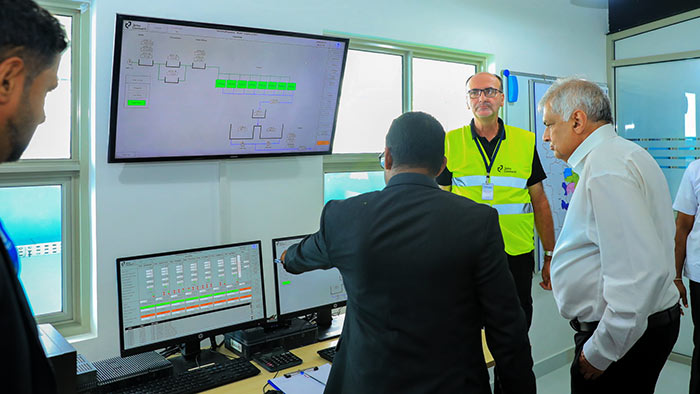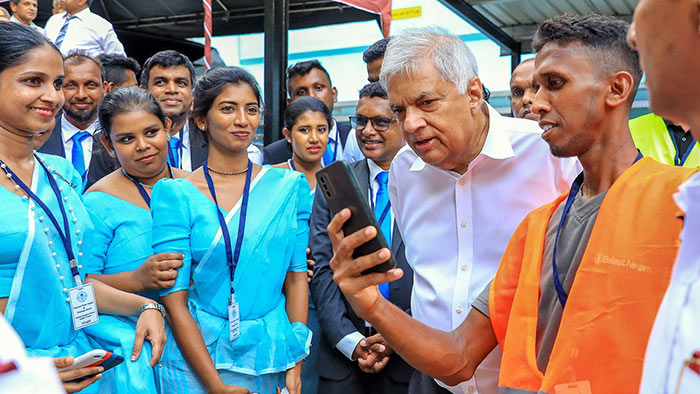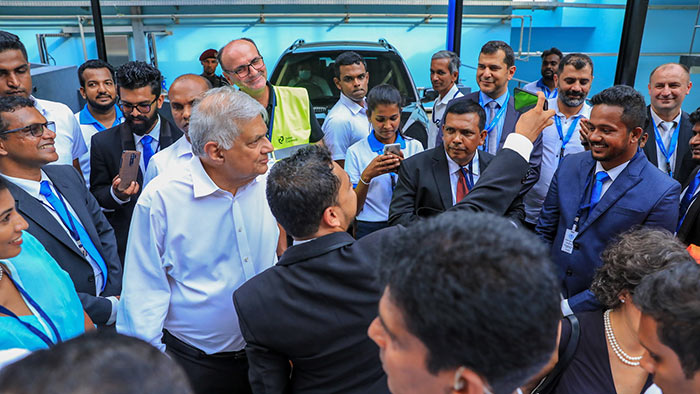 Latest Headlines in Sri Lanka