Sri Lanka ranked 114 in Global Peace Index
Posted by Editor on June 29, 2015 - 4:49 pm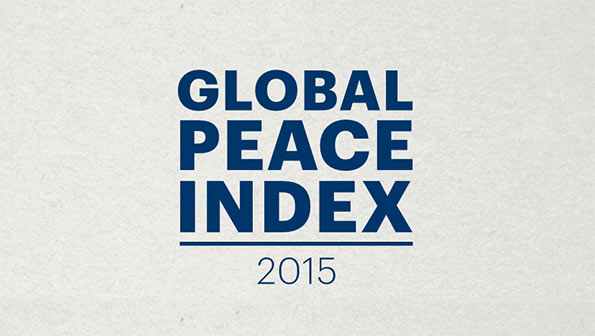 Sri Lanka ranked 114th on the global peace index conducted by an Australian-based Institute for Economics and Peace which measured national peacefulness in 162 countries.
Bhutan ranked at 18th place, Nepal at 62, Bangladesh at 84, India at 143 and Pakistan ranked 154 with Afghanistan at 160. Iceland had retained its place as the most peaceful country in the world.
"The most peaceful countries are Iceland, Denmark and Austria. The countries that made the biggest improvements in peace over the past year, generally benefited from the ending of wars with neighbours and involvement in external conflict like Guinea-Bissau, Cote d'Ivoire, Egypt and Benin," the report said.
The institute released its Global Peace Index for 2015 recently, which ranks nations based on factors like the level of violent crime, involvement in conflicts and the degree of militarisation. The nations are given a score on that basis and the higher the score, the less peaceful a particular country is.
Sri Lanka had ranked at 114 with a score of 2.188. Sri Lanka scored 2.0 marks in Militarisation, 2.6 in Society and Security and 1.8 in Domestic and Internal Conflict sub categories out of total five in each.
The US ranked 94 scoring badly in terms of militarisation, homicides and fear of violence. China ranked 124.
Syria and Iraq where the Islamic State terror group has taken over large swathes of land are at the bottom of the table as the least peaceful countries, the Business Standard said.
(Daily Mirror)
Latest Headlines in Sri Lanka