Sri Lanka records strong growth in tourist arrivals from China, India
Posted by Editor on November 9, 2016 - 12:32 pm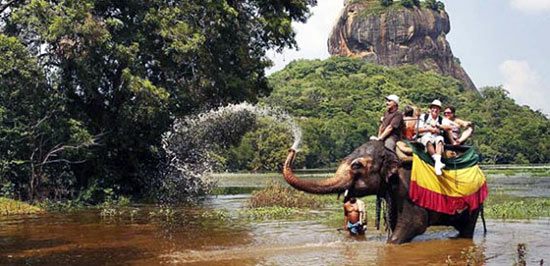 Tourist arrivals to Sri Lanka rose by 13.7 percent in October year-on-year with Indian and Chinese markets recording a commendable growth, statistics from the Tourism Department showed on Tuesday.
More than 20,000 Chinese tourists arrived in Sri Lanka last month, up 19.8 percent from the same period last year.
Indian tourist arrivals were 36,471 in October, a 19.3-percent increase year-on-year.
Overall, Sri Lanka received 150,419 visitors last month and tourist arrivals in the first 10 months of this year have risen 14.6 percent to over 1.65 million.
The number of tourists from traditional markets such as Germany also rose 26.5 percent to 12,246 while the numbers from Britain were up 10 percent to 10,964.
China, which has become the second largest source of tourists to Sri Lanka, has helped improve the island nation's tourism industry once heavily scarred by a 30-year civil war between the government troops and Tamil Tiger rebels which ended in May 2009.
Last year, Sri Lanka was able to attract 200,000 Chinese tourists.
An estimated 1.8 million tourists arrived in Sri Lanka last year, contributing 2.98 billion to government revenues.
The government expected to attract at least 3 million tourists by the end of this year, and it has set a target of 4 million by 2020.
(Source: Xinhua)
Latest Headlines in Sri Lanka