China defends Lanka envoy's comments over Chinese loans
Posted by Editor on November 9, 2016 - 6:04 am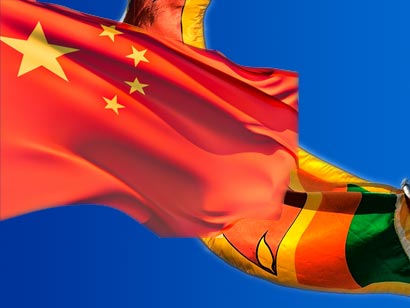 China today defended comments by its ambassador to Sri Lanka over criticism against high interest rates charged on Chinese loans to the country, saying he had only "clarified some misunderstandings and misleading remarks" on bilateral cooperation.
"The Chinese Ambassador to Sri Lanka exchanged views with friends from the media on China-Sri Lanka relations and the status quo of bilateral cooperation and clarified some misunderstandings and misleading remarks regarding China-Sri Lanka cooperation at a seminar," Chinese Foreign Ministry spokesman Lu Kang said.
"The candid exchange of views on relevant cooperation between China and Sri Lanka is conducive to the sound development of bilateral mutually beneficial cooperation as they are good friends that trust and help each other," Kang said in a written response to PTI on a question over reports about the controversy stirred up by Chinese envoy to Sri Lanka Yi Xianliang's remarks.
Reports from Colombo said that Sri Lanka may summon Yi to convey Colombo's displeasure over his remarks.
Yi reportedly refuted criticism that China has granted hefty loans to Sri Lanka during the previous Mahinda Rajapaksa government with higher interest rates and asked why Sri Lanka always turns to China if the interest is high as claimed by some Sri Lankan ministers.
Yi was quoted as saying that China has regular, or fixed interest ratio of two per cent for any developing country and not only for Sri Lanka.
"If you don't like this one, why you come again, to talk with me about another one," he asked reportedly referring to criticism from Sri Lanka's Finance Minister Ravi Karunanayake who said Chinese loans carried higher interest rates.
Responding to Yi's comments Karunanayake said "If he says they have not given loans with interest more than two percent we are happy – because then we have only have to pay two per cent then".
The reports said besides defending Chinese loans, Yi also criticised the slow progress of some Chinese-funded projects.
"The Chinese do not get involved in local politics and will work with the government in power. The Chinese firms have not bribed Sri Lankans to do business in the country," he said last week adding that "China has no hidden agenda in Sri Lanka and conducts its affairs with the government in an open and transparent manner".
Sri Lanka's news paper Daily News quoted Yi as saying that China has completed infrastructure projects worth USD 15.5 billion in Sri Lanka by the end of 2015.
Commenting on the suspension of work in the port city project in Colombo after the government of President Maithripala Sirisena came to power to investigate the irregularities, Yi said this had caused a loss of USD 140 million to the Chinese company involved.
The work on the USD 1.4 billion project was subsequently resumed after the new government renegotiated the terms.
(PTI)
Latest Headlines in Sri Lanka