Sri Lanka regains EU trade concession it lost over rights concerns
Posted by Editor on May 17, 2017 - 6:54 am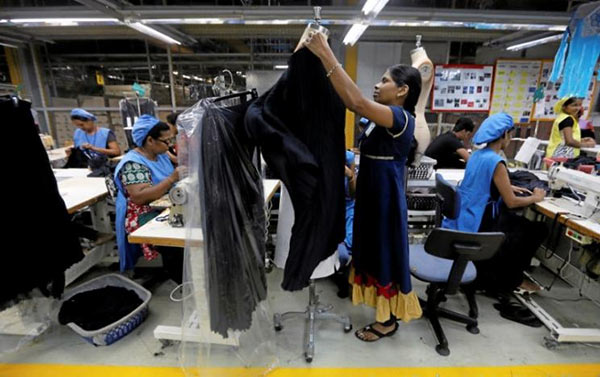 Sri Lanka has regained a lucrative EU trade concession it lost over concerns about human rights, mainly benefiting its garments export industry, but it will be subject to vigorous monitoring, the European Union said on Tuesday.
The South Asian island nation lost the concession six years ago.
The trade concession offered by the Generalised Scheme of Preferences (GSP) Plus will provide immediate benefits worth in excess of 300 million euros a year and the value could be worth many times more if Sri Lanka uses the opportunity to diversify its economy, the European Union said in a statement.
The trade concession will see the European Union removing a significant part of import duties on select products in exchange for a commitment to ratify and effectively implement 27 international conventions on human rights, labor conditions, protection of the environment and good governance, it said.
"…no one is pretending that the situation is perfect," EU Trade Commissioner Cecilia Malmström said in a statement. "The EU will work closely with the government and non-government organizations to rigorously monitor progress."
The EU said the process of replacing a prevention of terrorism act still needs to be completed, incidents of torture still remain and children are still being forced into marriage, while there are still laws that discriminate against sections of society.
"We want to see an end to these practices," Malmström said.
Sri Lanka lost the EU concession in 2010 after then-president Mahinda Rajapaksa rejected demands from the international community to address human rights abuses allegedly committed during a 2009 offensive to crush a Tamil insurgency.
Since ousting Rajapaksa in January 2015, President Maithripala Sirisena's administration has agreed to address the rights violations.
With annual exports of around $5 billion, Sri Lanka produces garments for some of the world's most popular brands.
(Reuters)
Latest Headlines in Sri Lanka