Sri Lanka rupee ends steady near 3-month low
Posted by Editor on February 27, 2014 - 9:14 am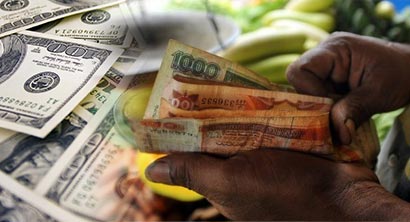 The Sri Lankan rupee ended steady on Wednesday, hovering near three-month lows for a third straight session, as mild dollar demand from importers and equity outflows were offset by greenback sales by a state bank, dealers said.
The market, however, expects downward pressure to continue ahead of festival import demand in April, dealers said.
The spot rupee ended at 131.05/10 per dollar, its lowest since Dec. 3, and little changed from Tuesday's close of 131.05/08.
Dealers said the local currency was defended through dollar sales at 131.05 rupees by one of the two state banks, through which the central bank usually directs the market. Some dealers said the spot rupee was capped at 131.05 through moral suasion by the central bank.
Dealers expect the rupee to gradually depreciate to 131.60 by the end of the first quarter due to seasonal imports.
However, they said, the depreciation would not go out of proportion as the central bank has the muscle to defend the rupee with strong reserves.
On Thursday, the currency breached the 130.85 level, which dealers said the central bank had been defending for two months through buying and selling of dollars via two state banks.
The rupee has also been under pressure due to foreign outflow from equities and government securities in the past two weeks, data showed.
Foreign investors had sold a net 2.32 billion rupees worth of government securities in the week ended Feb. 19, while they dumped 5.41 billion rupees in stocks in 14 straight sessions through Wednesday.
The rupee has gained about 3.17 percent since it hit a record low of 135.20 on Aug. 28 last year. It lost 2.5 percent in 2013. (Reuters)
Latest Headlines in Sri Lanka