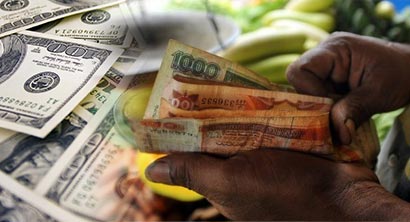 (Reuters) – The Sri Lankan rupee retreated from a more than five-week high in early trade on Thursday due to importer dollar demand, dealers said, a day after short-term interest rates fell to more than two-year lows.
The island nation's 91-day and 182-day treasury bill yields fell to their lowest in more than two years at a weekly auction on Wednesday, the central bank data showed, and currency dealers said traders bought dollars to import at cheaper interest rates.
The spot rupee was traded at 130.85/90 rupees a dollar at 0534 GMT from Wednesday's close of 130.83/88, its highest since Oct. 25. It has gained nearly 0.3 percent in four straight sessions through Wednesday.
"Importers are buying dollars as interest rates are also coming down," a currency dealer said.
The central bank in October has cut the key monetary policy rates to multi-year lows.
Dealers also said one of the two state banks, through which the central bank usually directs the market, bought dollars at 130.85, suggesting the monetary authority's desired level.
Central Bank Governor Ajith Nivard Cabraal said on Tuesday the rupee was seen steady at current levels with most inflows being remittances.
Currency dealers still expect the rupee to remain under upward pressure due to continued remittances from expatriates for their families ahead of Christmas and the New Year.
Cabraal had told Reuters last week that the central bank would intervene to keep the rupee stable if there was excess volatility after it hit a seven-week low on importer dollar demand despite intervention by state banks.
The rupee has gained 3.3 percent since it hit a record low of 135.20 on Aug. 28.
At 0539 GMT, Sri Lanka's main stock index was down 0.1 percent or 5.52 points to 5,777.40.
(Courtesy: Reuters)