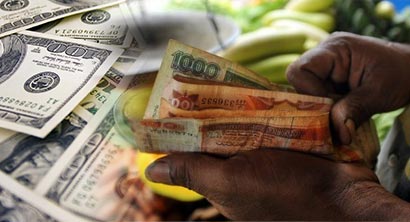 (Reuters) – The Sri Lankan rupee ended weaker on Friday on importer dollar demand, while the central bank's direction not to trade above 132.00 per dollar made dealers trade in the forward market, dealers said.
The rupee spot quoted at 131.90/132.10, compared with Thursday's close of 131.90/132.00.
The rupee spot next or three-day forward, which started trading in the market, closed at 132.10/15 per dollar.
"There was importer demand, the spot next started trading with moral suasion," said a currency dealer who declined to be named.
Three other dealers confirmed the move.
Central bank officials who are authorised to talk to the media were not available for comment.
Central Bank Governor Ajith Nivard Cabraal earlier this month said moral suasion is in the Monetary Law Act as well as in almost every country's central banking law and all central banks are expected to make use of such instruments.
Many dealers expect the rupee to hold steady around the 132.00 level following inflows from the National Savings Bank's $750-million five-year bond issue.
The International Monetary Fund on Wednesday urged the central bank to keep interest rates steady and limit its intervention in the rupee exchange rate "to dealing with excessive short term volatility". "
However, some dealers said the rupee could falter in the medium term, noting the recent pressure caused by a lack of steady dollar inflows from exports and remittances from overseas workers.
The currency hit a record low of 135.20 on Aug. 28, but has managed to stem further losses since then. It has fallen 3.3 percent this year, after depreciating about 10 percent in 2012.
The rupee has been falling since early July when foreign investors started pulling out of local bonds as U.S. Treasury yields rose in anticipation of the U.S. Federal Reserve trimming its stimulus.
In the event, the Fed surprised markets last week by keeping to the current $85 billion-a-month bond-buying programme, helping to steady the rupee and other risk-sensitive currencies globally.