Sri Lanka rupee weaker on importer dollar demand; stocks steady
Posted by Editor on July 31, 2012 - 1:25 pm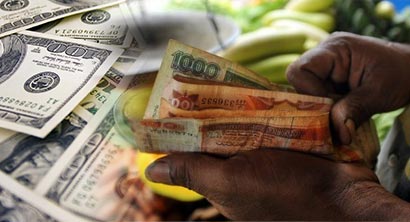 Sri Lanka's rupee ended weaker on importer demand for dollars on Monday while the island nation's stock market inched higher on retail buying.
The rupee closed at 131.70/132.10 against the dollar from Friday's close of 131.50/70. Three currency dealers said a state bank sold dollars, preventing the rupee weakening further.
The stock market edged up on retail buying in light volumes ahead of a Tuesday meeting with Treasury Secretary P.B. Jayasundera to discuss some policy changes that could boost an ailing bourse which has fallen 18.8 percent so far this year.
The meeting follows a July 20 meeting by President Mahinda Rajapaksa, who is also the country's finance minister, to discuss issues related to trading.
The Colombo Stock Exchange's main index edged up 0.05 percent, or 2.42 points, to 4,935.51. The day's turnover of 288.2 million rupees ($2.18 million) was well below this year's daily average of 895.2 million rupees.
Foreign investors were net buyers for a seventh straight session on Monday, buying a net 1.2 million rupees worth of shares, extending the net foreign inflow so far this year to 24.1 billion rupees. ($1 = 132.0000 Sri Lanka rupees)
Reuters
Latest Headlines in Sri Lanka