Sri Lanka seeks another US$500mn from IMF
Posted by Editor on May 31, 2012 - 1:13 pm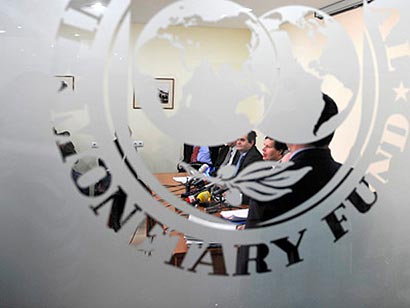 On completion of the International Monetary Fund (IMF) Standby Arrangement (SBA) of US$2.6 billion next month, Sri Lanka will start negotiations with the IMF for another US$500 million Security Arrangement (SA), International Monetary Cooperation Senior Minister Sarath Amunugama said yesterday.
"This will be an important policy support for the government as it faces some critical issues like rising prices in fuel and other commodities in the global market," the senior minister said. "The SBA with the IMF will end with the release of the final tranche of some US$ 500 million. The IMF programme with Sri Lanka for the release of US$2.6 billion has been judged to be a confidence booster on Sri Lanka by the global lending agencies."
Dr. Amunugama said several other borrowers like Spain, Portugal, Greece and Maldives had ended midway their SBA with the IMF because of the difficulty in carrying out policies with regard to the global financial crisis.
He said on the completion of the SBA, discussions would be held to obtain US$500 million as a Security Arrangement with the IMF to enable Sri Lanka to access funds in case of emergency needs.
Dr. Amunugama said Sri Lanka was on the right path with regard to its economy. He said its financial and economic management was under control and was well on its way to achieving the target of 7.2 per cent GDP for this year.
There is no doubt that the IMF will respond positively to Sri Lanka's request for a Security Arrangement of US$500 million to improve the country's foreign reserves and face with confidence any possible global economic or financial upheaval.
"What is most important is that Sri Lanka has never defaulted on its repayment obligations and is reputed to be a country that fulfills it loan agreements with international donor agencies," Dr. Amunugama said.
He said an IMF officials are due in Sri Lanka next week to discuss the final tranche of the US$2.6 billion SB arrangement approved in 2010.
Meanwhile, a Central Bank Economic Research Department spokesman said Sri Lanka had received about US$2.1 billion in eight instalments and IMF officials would arrive in Sri Lanka to review and negotiate the release of the final instalment of US$500 million.
Courtesy: DM Online
Latest Headlines in Sri Lanka