Sri Lanka seeks enhanced air connectivity with India's Odisha State
Posted by Editor on August 23, 2023 - 2:31 pm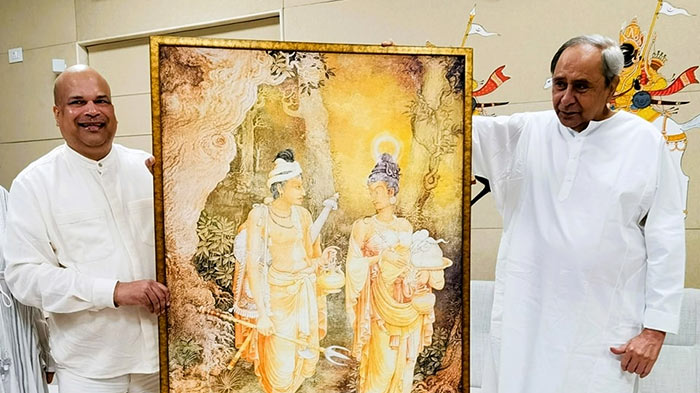 Sri Lanka's High Commissioner to India Milinda Moragoda who is on a three-day official visit to the State of Odisha met Chief Minister Naveen Patnaik and discussed ways and means to enhance connectivity between Sri Lanka and Odisha, a statement from the Sri Lankan mission said.
The Chief Minister and the High Commissioner agreed to work on the preparation of a guidebook containing the important Buddhist sites in Odisha for the use of Sri Lankan Buddhist pilgrims and tourists.
The statement said High Commissioner Moragoda invited Chief Minister Patnaik to undertake a visit to Sri Lanka at a mutually convenient time.
"Symbolizing the historical connection between Sri Lanka and the State of Odisha, High Commissioner Moragoda presented to Chief Minister Patnaik, a large photograph of a Kelaniya Raja Maha Vihara mural by Solias Mendis, which depicts Prince Danta and Princess Hemamala bringing the Sacred Tooth Relic of the Buddha from Kalinga (modern day Odisha) to Sri Lanka.
High Commissioner Moragoda met the Governor of the State of Odisha Prof. Ganeshi Lal on the same day at the Raj Bhavan in Bhubaneswar.
High Commissioner Moragoda also presented to the Governor a stone obtained from the stream flowing besides the Seetha Amman Temple in Seetha Eliya (Ashoka Vatika) in Sri Lanka, which is believed to be the site where Seetha was held captive according to the Ramayana.
Latest Headlines in Sri Lanka