Sri Lanka seeks higher bids for ailing airline
Posted by Editor on February 28, 2017 - 6:18 am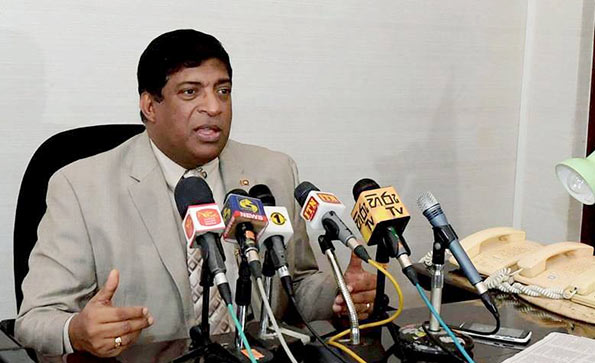 Sri Lanka is seeking higher bids to restructure its state-owned loss-making airline, the finance minister said on Monday, after three short-listed firms failed to give "sizable" bids.
Sri Lanka wants to sell up to 49 percent of the national carrier along with management control, part of a move by the government to reduce support for state-owned firms and cut debt.
Finance Minister Ravi Karunanayake said on Monday the government has not decided on the bids yet as they were below expectations.
"We will be calling more broad-based interest. The current bids are not enough and not sizable," the minister told Reuters.
However, he did not say if the government will look for new bidders or discuss with the existing bidders.
Senior government officials have said private equity firm TPG, Sri Lanka-based Peace Air and a Maldivian company had been short listed from about nine bids including from fund company BlackRock Inc.
The government called for bids in July and had expected to award the restructuring process by end last year.
The national carrier is struggling with colossal debt and decided to sell four new Airbus A350s after cancelling an order for four of the aircraft. It has also stopped some loss-making destinations to the Europe.
Subsequent mismanagement left the airline saddled with debt of around $3.25 billion, according to the Prime Minister Ranil Wickremesinghe.
Srilankan Airlines has attractive routes to India and analysts have said potential investors could be drawn to the prospect of turning around the carrier, which has about 21 leased Airbus planes.
On Monday, it commenced the induction of the first of six narrow-bodied short-haul aircraft, the A320neo, to strengthen its operation in Asia and the Middle East.
The airline reported a net loss of 16.33 billion rupees for the year to March 31, narrower than its 31.4 billion rupee loss a year earlier on lower oil prices. It last made a profit in 2009, a year after Emirates sold its stake.
(Source: Reuters – By Shihar Aneez)
Latest Headlines in Sri Lanka