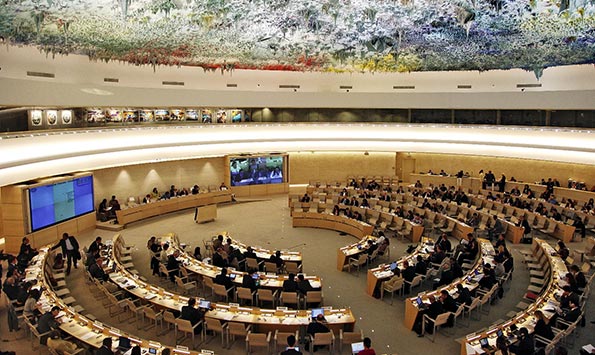 Sri Lanka's new government yesterday said an investigation into allegations of war crimes would begin by September, amid international pressure to account for atrocities committed during the island's decades-long separatist conflict.
Foreign Minister Mangala Samaraweera said the local inquiry into allegations of abuses in the final stages of the war would start by the next UN Human Rights Council session, which meets in Geneva in September.
"We are working on a timeline and by September we will have in place a credible domestic mechanism with foreign technical expertise," Samaraweera told reporters in Colombo.
The minister did not give details of the new probe, but official sources said it would draw support from UN and other international experts.
The announcement comes just days after US Secretary of State John Kerry urged the government to ensure accountability for war-time atrocities and work towards ethnic reconciliation, during a visit to the island.
Kerry echoed longstanding demands of ethnic minority Tamils to investigate cases of thousands who went missing or were killed towards the end of the conflict, which claimed some 100,000 lives between 1972 and 2009.
At the ballot box in January, President Maithripala Sirisena unseated long-time strongman Mahinda Rajapakse who drew international condemnation over his refusal to investigate alleged military abuses.
Rajapakse insisted that security forces did not kill a single civilian while fighting Tamil Tigers who were known for their trade mark suicide bombings.
The UN, backed by the US, has been investigating possible war crimes during the conflict for more than a year.
In February however, the UN postponed its report at Colombo's request to allow more time for Sri Lanka to complete its own investigation, AFP reports.