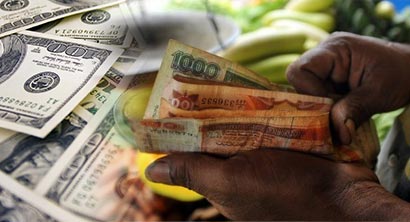 Sri Lankan shares edged up on Wednesday from a two-week closing low hit in the previous session on buying led by foreign investors and following a central bank decision to keep key policy rates steady.
Foreign investors bought a net 161.7 million rupees ($1.09 million) worth of shares on Wednesday, but have sold 1.95 billion rupees worth shares so far this year.
The central bank kept interest rates on hold Tuesday, preferring to gauge the impact of recent tightening measures amid government efforts to secure a $1.5 billion IMF loan to avert a balance of payments crisis.
Separately, it said Sri Lanka was planning to issue international sovereign bonds, to raise up to $3 billion.
The benchmark share index ended 0.15 percent higher, or 9.14 points firmer, at 6,040.99, gaining from its lowest close since March 16 hit on Tuesday.
"There was a slight shift in sentiment with the central bank announcement. That instilled some level of confidence in the overall picture of the economy," said Dimantha Mathew, head of research, First Capital Equities (Pvt) Ltd.
"But with interest rates on the rise, we don't see much improvement in the short term. The sentiment will improve in the medium-to-long term."
Shares in Hemas Holdings Plc rose 1.99 percent, while Sri Lanka Telecom Plc climbed 1.04 percent and Ceylon Tobacco Company Plc gained 0.35 percent.
Turnover was 769.5 million rupees ($5.19 million), in line with this year's daily average of 774.8 million rupees. ($1 = 148.2000 Sri Lankan rupees)
(Reuters)