Sri Lanka to become regional financial hub
Posted by Editor on January 5, 2011 - 9:06 am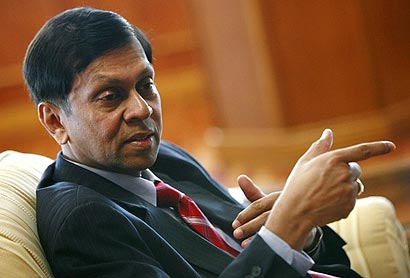 Source: The Hindu – Photo by jdslanka
COLOMBO: Sri Lanka is 'proactively engaged in' the process of becoming the regional financial hub, Central Bank of Sri Lanka Governor Ajith Nivard Cabraal said here on Tuesday.
Presenting the 'road map monetary and fiscal sector policies for 2011 and beyond,' he said this was a gradual process.
The central bank was strengthening its global and regional financial links. The immediate goal was to develop the financial sector's capacity to proactively respond to the changing requirements of the economy, and support the next phase of economic development of the country, he said.
He said collaboration with foreign financial institutions and banks would increase further.
Sri Lanka had to get its systems, especially at the supervisory level, on a par and in line with international standards, to make the country a regional financial hub.
Since there is an increasing presence of international banks in Sri Lanka and local bank branches outside Sri Lanka, memorandum of understanding with home regulators of foreign banks and host regulators of local banks in the Asian region would be signed by the end of 2012, he said.
The biggest challenges of 2011 included, maintaining inflation at the 'mid-single digit' and keeping the Sri Lankan rupee from appreciating too much, he said.
All key sectors performed impressively in 2010. The inflation had remained manageable at 'mid-single digit levels' for two consecutive years, stability in exchange rate was maintained and there had been "remarkable macro economic stability."
The central bank has projected its economy to grow by 8-9 per cent over the next few years and has asserted that all sectors would contribute to the growth, riding on the 'peace dividend.'
Revealing that the central bank had invited Moody's for a fresh sovereign credit rating, he said both S & P and Moody's had given 'stable' outlook while Fitch had given 'positive.'
Latest Headlines in Sri Lanka