CID Busts a foreign collaborated racket of stealing from Bank Accounts
Posted by Editor on January 4, 2011 - 2:02 pm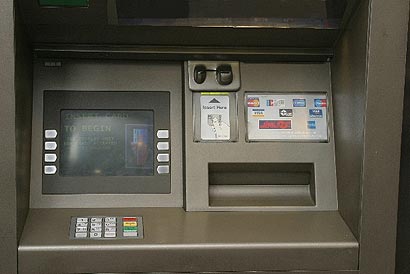 The CID has nabbed two racketeers who have robbed money by obtaining data from Bank teller machines. The arrested duo are Sri Lakans and investigations are underway to arrest a Rumanian couple who are also believed to be involved in this crime.
Information about the accounts of customers has been obtained by fixing a specially designed sophisticated gadget to teller machines. Investigations have revealed that the data collected from the machine in this manner are sent to Italy via emails to withdraw money from the concerned accounts. The CID says 25 thousand Euros and Rs. 382,000 in cash as well as many equipment were in the possession of the Sri Lankan duo when they were arrested.
Meanwhile, the Terrorist Investigation Division has taken over further investigations on the incident relating to the robbing of Rs.70 million from a private bank., recently. The chief suspect was arrested when he was hiding in Embilipitiya area, (niz).
Source: Government News Portal
Latest Headlines in Sri Lanka