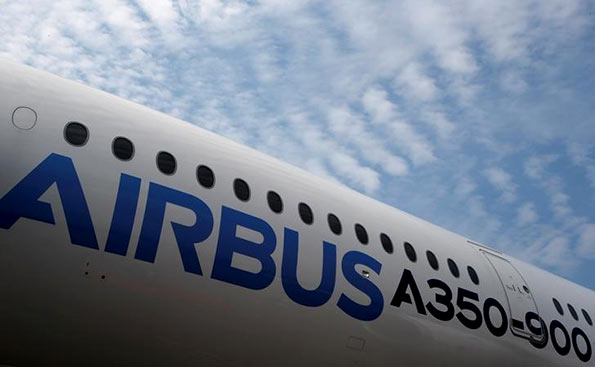 Sri Lanka will pay $170 million to AerCap Holdings NV (AER.N), the world's largest independent aircraft leasing company, for cancelling a lease signed by the previous government for four A350s, Finance Minister Ravi Karunanayake said on Tuesday.
The government is in the process of finalizing a partner to revive the national carrier.
The government canceled four A350 aircraft it had signed to lease from AerCap. It has placed orders for another four A-350 with Airbus Group SE (AIR.PA).
"The cost will be $170 million for the cancellation and it will be paid for AerCap," the finance minister told Reuters.
Karunanayake later told the parliament that state-run Sri Lankan Airlines do not require A350s as its longest flight time is around 10 hours.
Government officials have said the remaining four A350s are scheduled to be delivered toward 2020 but the government is yet to take a decision on them.
Since coming to power in January last year, President Maithripala Sirisena's administration has taken several steps to reduce losses by the national carrier.
The government this week said it has decided to discontinue its budget airlines Mihin Lanka with effect from Oct. 30 as part of the restructure plan, which had posted an accumulated loss of over 17 billion rupees ($116 million) as of Jan. 31 since its inception in 2007.
Suren Ratwatte, Sri Lankan Airlines CEO, said the airline will take over Mihin Air's 11 routes and will operate as a normal airline instead of a budget airline.
Sri Lankan Airlines, which has taken on lease seven Airbus A330-300s since 2012, has debt of around $3.25 billion.
It posted a group net loss of 16.3 billion rupees ($113 million) for the financial year through March 31, narrowing from the 31.4 billion rupees loss of a year earlier, due to lower oil prices. The carrier last posted a profit in 2009, a year after Emirates sold its stake in the venture.
The company has also leased four of its Airbus A330 planes to Pakistan International Airlines Corp (PIAa.KA) after its decision to cancel orders for four Airbus A350 aircraft.
($1 = 146.7000 Sri Lankan rupees)
(Reuters)