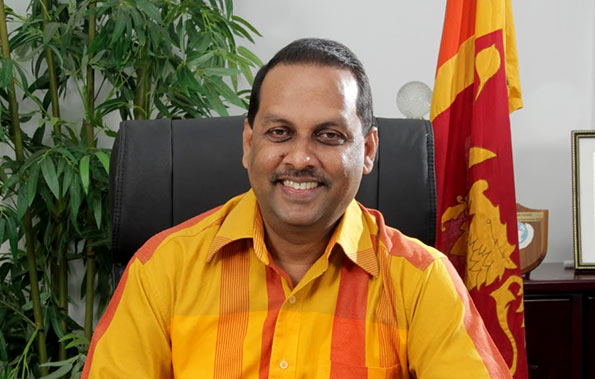 The construction of the maiden fish breeding centre in Sri Lanka commenced recently at Sevanapitiya in Polonnaruwa.
The Minister of Fisheries and Aquatic Resources Development Mahinda Amaraweera said that the objective of this endeavour is to produce ornamental fish with high standard and quality aiming at the global market. Arrangements are made to breed the varieties of Gold Fish and Koi Calf in this centre and scientific researchers have proved that Polonnaruwa District presents a conducive environment with potentiality in breeding capabilities of these species.
Therefore, approximately 600 ponds are utilized for breeding of these varieties of fish in Polonnaruwa District. Apart from that, lot of uncultivated Mahaweli lands are available in the district and the objective of establishing this breeding centre is to make use of those lands for ornamental fish breeding. The Government is spending Rs. 150 million for this project and expected gross production is 32.4 million annually comprising 30 million of Gold Fish and 2.4 million of Koi Calf.
Although at present there is a huge demand for our ornamental fish in countries like Singapore and United Kingdom, we are unable to meet their demand due to low output. Hence, this breeding centre is expected to provide qualitative fingerlings for cultivators.
The construction of new breeding centre at Sevenapitiya was inaugurated by the Minister Amaraweera and he expressed his views saying export of ornamental fish would immensely contribute towards development of the economy in Sri Lanka. Inadvertency on this sector during the past has failed to show a significant progress. But the present Government is giving priority particularly for enhancement of export based produce, the Minister emphasized.
(Government News Portal)