Sri Lanka to raise $500 million via bonds, divesting state hotels amid debt
Posted by Editor on January 9, 2018 - 9:54 am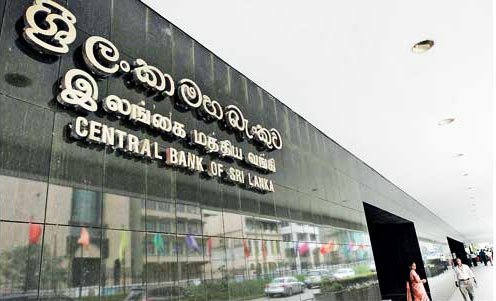 Sri Lanka aims to raise $500 million this month via development bonds and is in the process of divesting two state-owned hotels, the central bank and a ministry said on Monday, as the government faces unprecedented debt repayment this year.
President Maithripala Sirisenea's administration must repay an estimated 1.97 trillion rupees ($12.85 billion) in 2018 – a record high – including $2.9 billion of foreign loans, and a total of $5.36 billion of interest.
The central bank announced plans to raise $500 million in 2-year, 3-year, 4-year, and 5-year Sri Lanka Development Bonds (SLDB) out of planned $3 billion for this year at both fixed and floating rate arrangement, the central bank said in a posting on its website.
The cabinet last week approved plans to borrow some $5 billion in 2018, including $2 billion of sovereign bond sales and $3 billion of development bonds to refinance big debts that fall due this year.
A total of about $2.5 billion worth of SLDBs mature this year.
The government has also called for a request for proposal (RFP) to find investors for 45 billion rupees ($293 million) worth of Grand Hyatt Colombo property that includes a 458-room, 5-star hotel and 100 apartments.
The government has offered 100 percent shares in Grand Hyatt Colombo property and said an investor would be selected through a competitive process, the Ministry of Public Enterprise Development said in a posting on its website.
The government has entered into a 20-year management contract with the Hyatt Group to run the hotel, which is due to be completed and to begin operations this year.
The government also said it was seeking investors for a 51 percent controlling stake in a 350-room 5-star hotel in the heart of the capital, Colombo, which Hilton International runs under a management contract.
The ministry said Hilton International had indicated its desire to renew the contract after the current one ends in 2019.
The divestment of state-owned hotels comes as the repayment of expensive infrastructure foreign loans starts this year, which has left the island nation facing a debt crisis.
Central bank governor Indrajit Coomaraswamy said last week the government should go for the sovereign bond as early as possible as there was ample money in global capital markets ahead of expected rate increases by the U.S. Federal Reserve.
The government is trying to pass a Liability Management Act that would allow it to borrow more than budget limit as it tries to manage a debt repayments over the next two years. It also plans to reschedule some loans.
The $81 billion economy expected foreign currency outflows of $5.6 billion in the next 12 months including loans, securities, and deposits, compared with a current $8 billion in foreign exchange reserves, according to central bank data. ($1 = 153.6000 Sri Lankan rupees)
(Reuters)
Latest Headlines in Sri Lanka