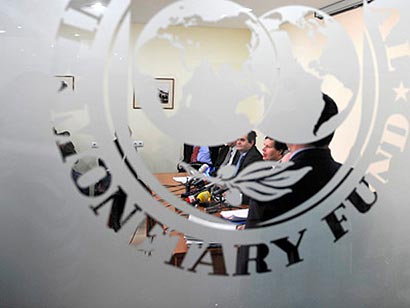 (Reuters) – Sri Lanka's state-run electricity board will show a roughly 45 billion rupee ($355 million) loss in 2013, a government spokesman said, although it has raised tariffs in response to International Monetary Fund (IMF) requests.
Ceylon Electricity Board (CEB) last week increased the power tariff significantly with effect from this month under reforms to reduce losses in state-run power firms after repeated IMF suggestions.
The Board was allowed to raise prices for domestic consumers by around 60 percent.
"It (tariff hike) will reduce the losses by about 50 percent. At the moment it's 90 billion (rupees)," government spokesman Keheliya Rambukwella told reporters.
Industrialists and analysts have said the tariff increase will have an impact on country's $59 billion economy.
Opposition political parties plan demonstrations against what they say are unjustifiable increases that consumers cannot afford and during Wednesday's parliamentary sitting opposition members lit candles in protest for a second day running.
Rambukwella declined to quantify the economic impact of the electricity tariff rise.
President Mahinda Rajapaksa, who is the finance minister, said on Monday the government expected to reduce electricity prices by January 2014 with an expected boost of 600 MW to the national grid from a coal-fired plant in Norochcholai.
The tariff revisions are expected to boost CEB's revenue by 72.2 percent to 69.9 billion rupees from domestic consumers and 11.3 percent to 126.1 billion rupees from industrial users.
The CEB incurred a loss of 61.2 billion rupees ($488.04 million) in 2012 and 19.3 billion rupees in 2011. ($1 = 126.8500 Sri Lanka rupees)
(Reuters)